>> History and Mission

Currently, Faculty of Tourism and Hospitality Management conducts study on Graduate studies and Undergraduate studies (Full time, Top up). Graduate studies include Tourism and Service Management major. Undergraduate studies consist of 3 majors: Tourism and Service Management, Hotel Management, and Restaurant Management and Culinary Arts. Along with 20 years' experiences in Tourism and Hospitality Management, the ingenious leadership of the University as well as the priceless contribution from the cadres group, lecturers, and staffs, the Faculty has never stopped growing and providing high-quality human resources for the society.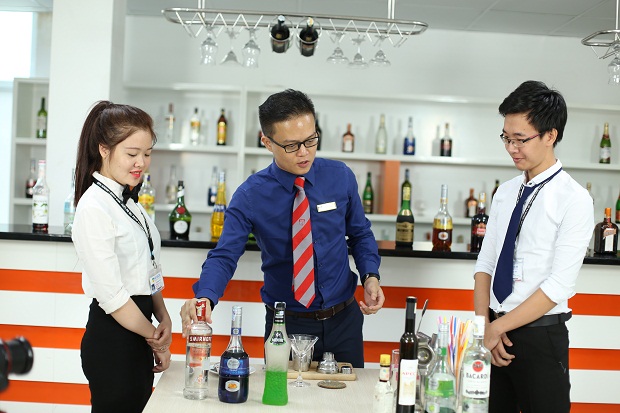 The fundamental knowledge in social-economics, country, people, and history of Vietnam will be included in the courses. Simultaneously, advanced courses provide students with specialized skills and experience relevant to both domestic and international hospitality such as traveling activities, tour design. Thus, new graduates will have opportunities to plan policies, strategies, make business plans and run business, activities and services management with regard to Tourism-Restaurant-Hotel.

>> Facilities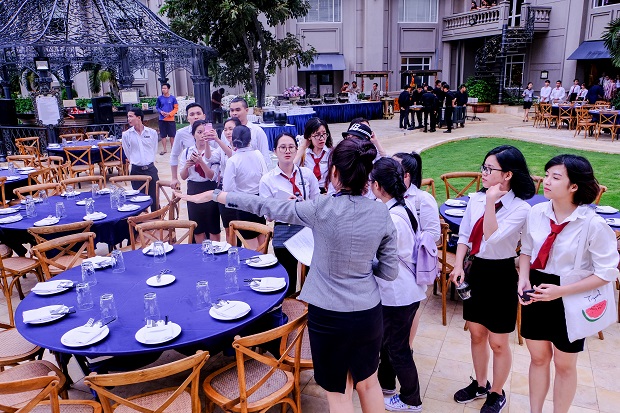 Beside the spacious classrooms system, full equipment for supporting teaching and research activities, the Faculty also provides professional practice rooms and simulation rooms such as Hotels, Kitchen, and Restaurant.
Dean
Assoc. Prof. Nguyen Quyet Thang, Ph.D.
Email: nq.thang@hutech.edu.vn
Tel: (+84)28-3512-1508
Vice Dean
Nguyen Thi Thu Hoa, M.A.
Email: ntt.hoa@hutech.edu.vn
Tel: (+84)28-3512-1508
Vice Dean
Tang Thong Nhan, MBA.
Email: tt.nhan@hutech.edu.vn
Tel: (+84)28-3512-1508
Contact Information
Address: 475A Dien Bien Phu Street, Ward 25, Binh Thanh District, Ho Chi Minh City
Tel: (+84)28-3512-1508 - Email: khoa.qtdlnhks@hutech.edu.vn