>> History and Mission
Even though the Faculty of Law has just been established for few years, the Faculty always strives to complete all assigned tasks and receives compliments from the Board of Trustees and students. With experienced, dedicated, skilled and passionate lecturers, the Faculty is proud to create a modern and dynamic learning environment. Therefore, graduate students will have acquired both theoretical and practical knowledge in all fundamental branches of national legal system and
professional knowledge of economic law, as well as research skills.
Students gain not only extensive knowledge to work as a legal professional at a national level, but also remarkable skills and experience in dealing with complicated circumstances when working at professional environments. With further training, which is also offered, students can also gain access to regulated professions such as a lawyer, public prosecutor or judge. Besides, the Faculty has applied simulation-based learning such as participating in trial courts, interning at the courts, and law offices. Moreover, many practical activities to apply theory and professional skills to actual situations are also held, for example, legal festivals, legal golden bell challenge, legal Olympic, and other contests.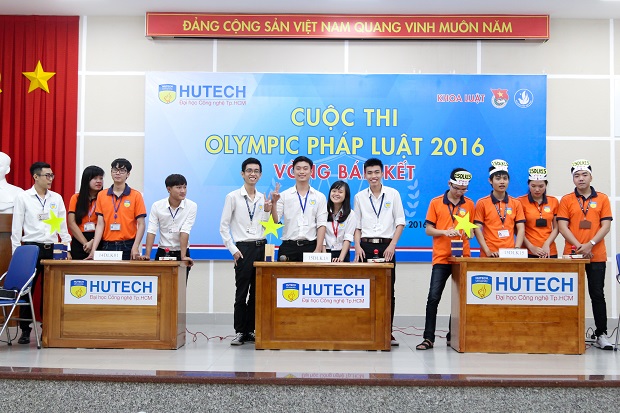 In order to help students be more
confident to work in the professional environments and modern businesses which demands high legal requirements
in an active economics, the
Faculty
also provides training courses regarding
soft skills, for example, communication, team work, organizational, conflict
and
problem solving skills.
Likewise, social activities associated with law practices are regularly held to expose students to real-world situations and reinforce their specialized skills. Particularly, by following orientation of developing high quality human resources for worldwide integration, students also focus on studying English for international business law so that they can adapt and work effectively in different types of environments such as production, business, and international commerce.
The Faculty also owns spacious classrooms system with fully equipped research and teaching tools, along with mooting rooms used for practices and conciliation courts as to optimize the best results of students' percieving knowledge.
Dean
Nguyen Thanh Duc, Ph.D.
Email: nt.duc@hutech.edu.vn
Tel: (+84)28-5445-4844

Vice Dean
Assoc. Prof. Banh Quoc Tuan, Ph.D.
Email: bq.tuan@hutech.edu.vn
Tel: (+84)28-5445-4844
Contact Information
Address: 475A Dien Bien Phu Street, Ward 25, Binh Thanh District, Ho Chi Minh City
Tel: (+84)28-5445-4844 - Email: khoa.luat@hutech.edu.vn