In the morning of March 1st, 2019, Pixel restaurant's grand opening has officially offered interesting menus and delicious meals prepared and served by students of the cooperative Bachelor program in Restaurant Management & Culinary Arts between Ho Chi Minh City University of Technology(HUTECH) and University of Cergy – Pontoise (UCP).
The students were accompanied by Mr. Tang Thong Nhan, Vice Dean of Faculty of Tourism and Hospitality Management, along with Mr. Felipe Diaz Marin and Chef Tan Kean Buan from UCP, to bring an unforgettable experience to customers.
Cergy – Pontoise University is one of the most prestigious universities of France in the discipline of Restaurant Management and Culinary Arts.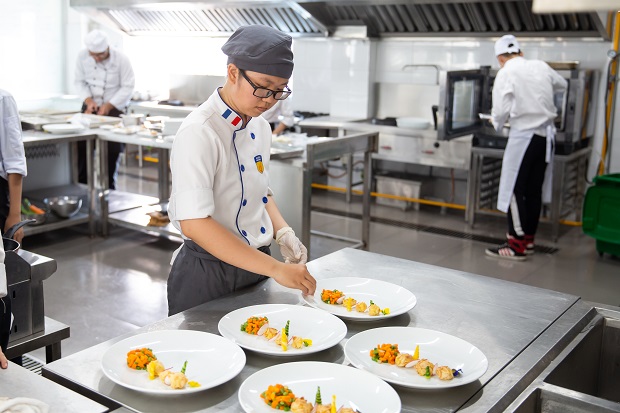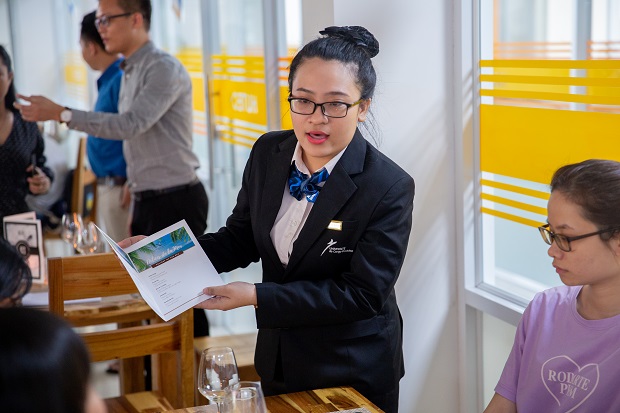 Preparations and services at Pixel Restaurant performed by HUTECH students

Pixel restaurant is an ideal place for HUTECH-UCP students to enhance their professional skills. They can either directly play the role of a manager, or they may take over the role of a chef. Moreover, the restaurant is also a place for experienced lecturers of HUTECH and UCP to share valuable knowledge and useful information to HUTECH students.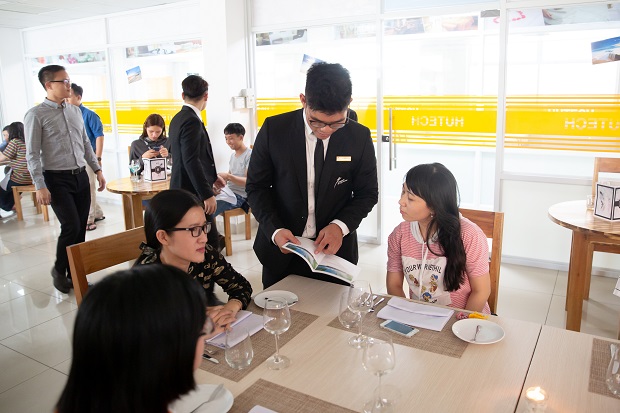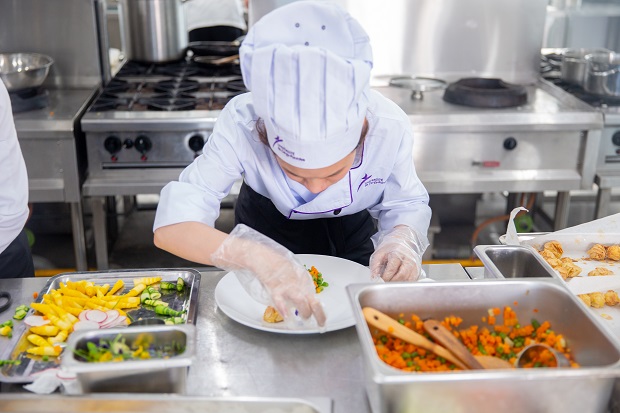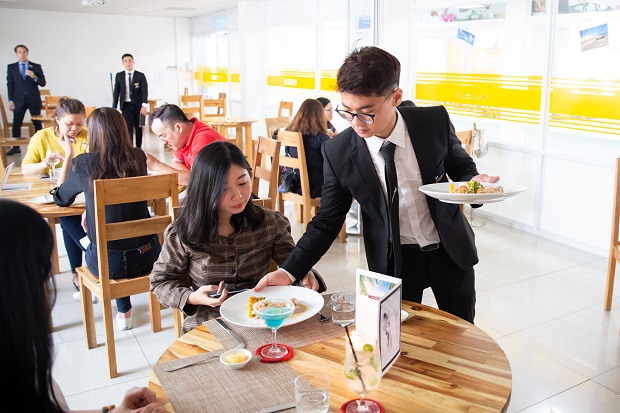 Diversified menus with Asian or European style followed by 5-Star standard.

Pixel restaurant will open on Tuesday and Friday weekly and menus will be changed to present students with culinary experience from different cultures or nations in the world. Students and customers may come and enjoy the 5-Star restaurant services and cuisine served by students studying Bachelor program in Restaurant Management and Culinary Arts.
Photos of the restaurant's grand opening.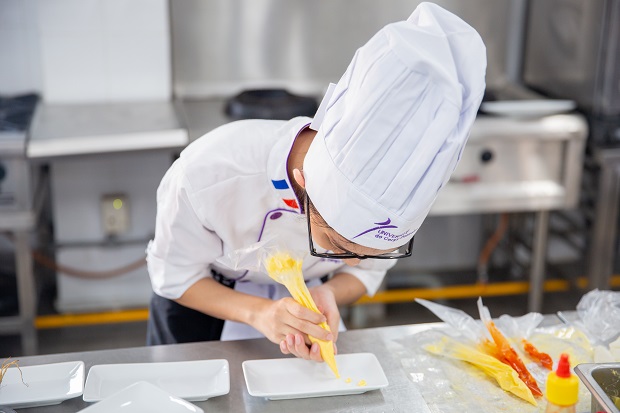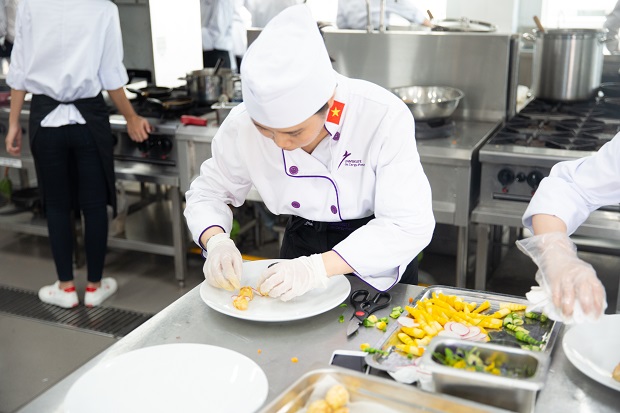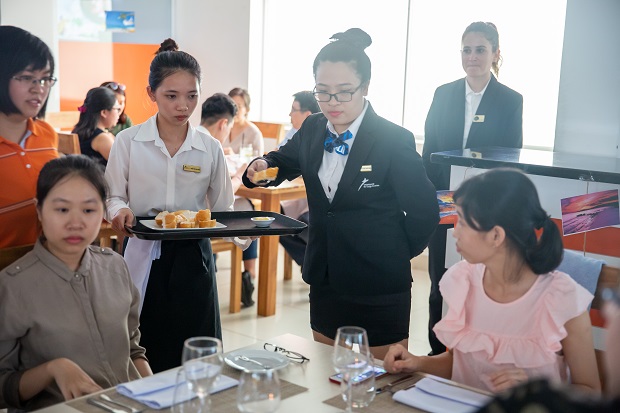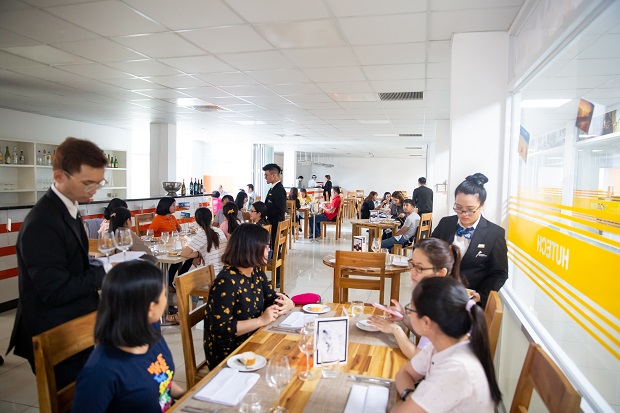 Article: Ngoc Anh - Bich Lien
Translator: Tien Dat