On April 26, 2021, HUTECH officially launched the Journal of Technology & Innovation (JTIN) in cooperation with the Zibeline International Publishing, Malaysia. This activity is one of the important events to celebrate the 26th anniversary of the establishment of the Ho Chi Minh City University of Technology (HUTECH).
As an international academic journal with a core focus on science, engineering, and technology, JTIN aims to become a trustworthy platform for reporting on the latest research findings and exchanging of best practices among the global community of scholars and researchers.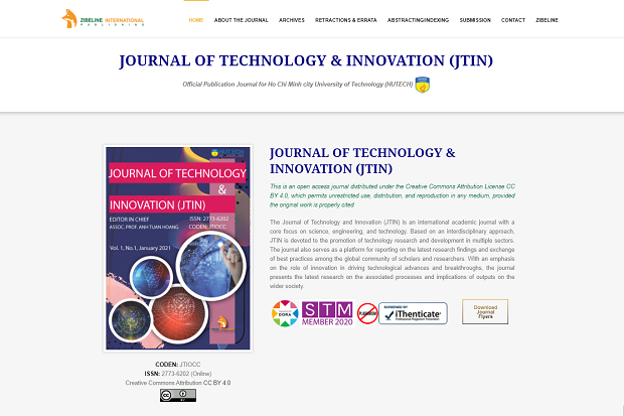 JTIN
published online by
Zibeline
International Publishing
(Malaysia)

The editor in chief for JTIN is Associate Professor, Ph.D., Hoàng Anh Tuấn – Vice president of HUTECH, one of the most influencing 100.000 global scientists in 2020. The Associate Professor, Ph.D., Nguyễn Thanh Phương, Director of the Institude of Engineering and Associate Professor, Ph.D., Võ Đình Bảy, Head of Department of Information Technology are in charge of as deputy editors in chief.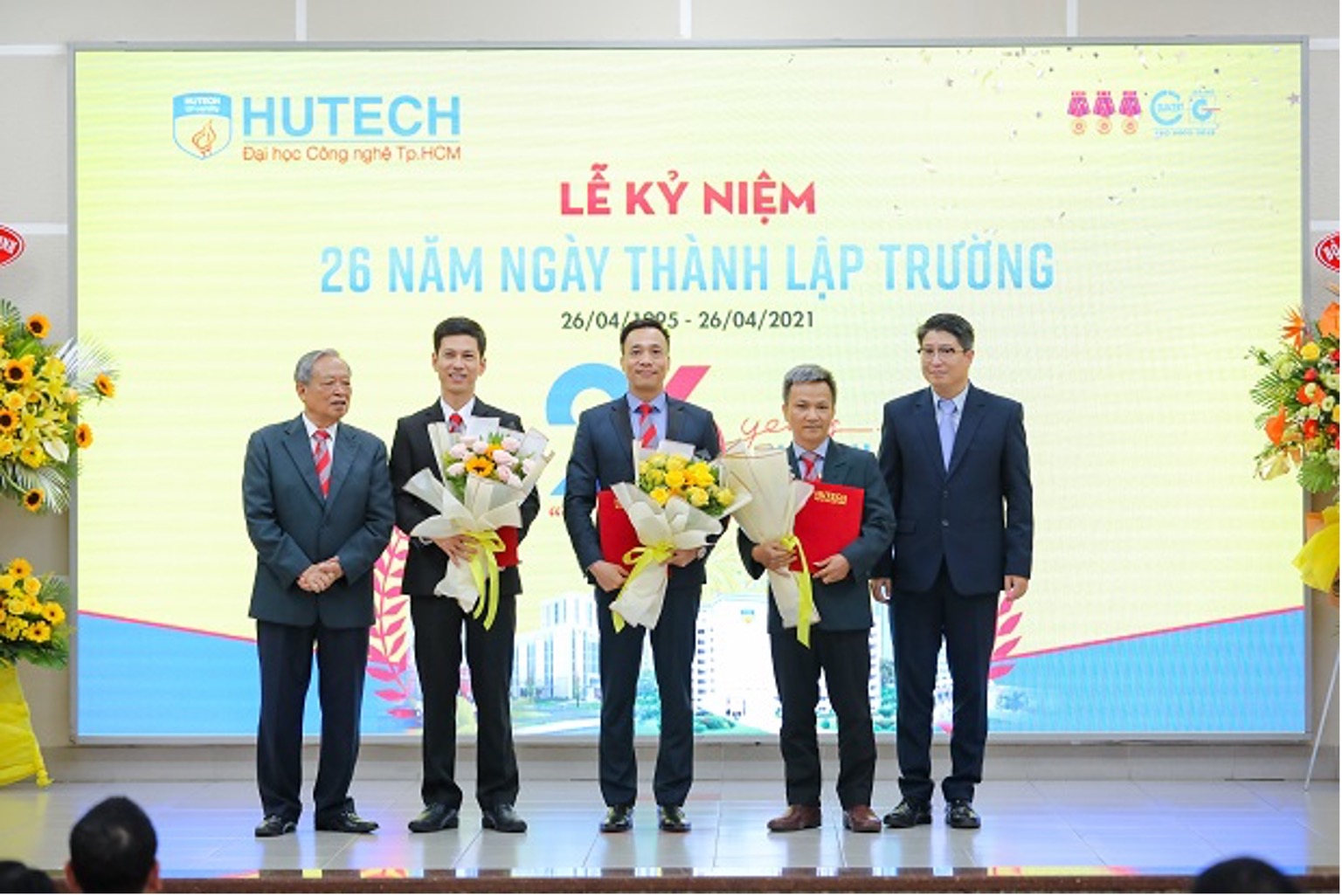 Doctor Kiều Tuân and Mr. Nguyễn Mạnh Cường (Deputy Director of the Southern Department, Ministry of Science & Technology) awarded the decision to appoint the Editor-in-Chief and Deputy Editor-in-Chief of JTIN.
JTIN is an open-access journal distributed under the Creative Commons Attribution License CC BY 4.0, publishing 02 issues per year with a maximum of 15 articles/issue. The first issue was published in April 2021, including eight articles. The journal is published online on the platform of Zibeline International Publishing (Malaysia). Zibeline is a publishing partner of many universities and institutions, such as the International Engineering and Technology Institute - IETI, China University of Geoscience, International Water, Air & Soil Conservation Society - INWASCON, Malaysia, International Islamic University Malaysia - IIUM, Malaysia), etc.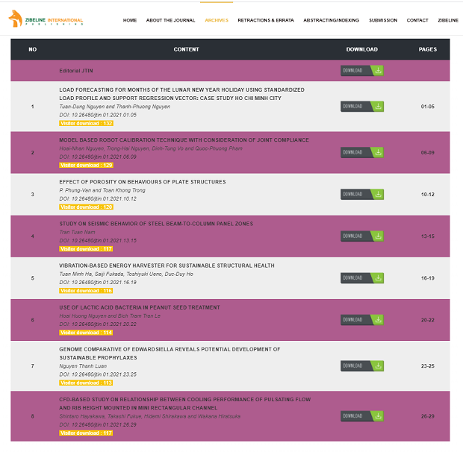 The first issue published in
4/2021
with
08 articles

The launching of JTIN, an international academic journal, proves tremendous efforts of Hutech in relation to science and academic research, marking another milestone for Hutech in affirming the reputation and global integration. JTIN further is a precious present to celebrate the 26th anniversary of establishing the Ho Chi Minh City University of Technology (26/4/1995 - 26/4/2021).

Writen by Nguyen Thao
Photo: Tuan Minh
Translated by Vuong Tran