The program "Cultural Exchange with ASEAN countries" between students of Singapore Polytechnic University and students of English Language at Ho Chi Minh City University of Technology was held at the end of June 2022.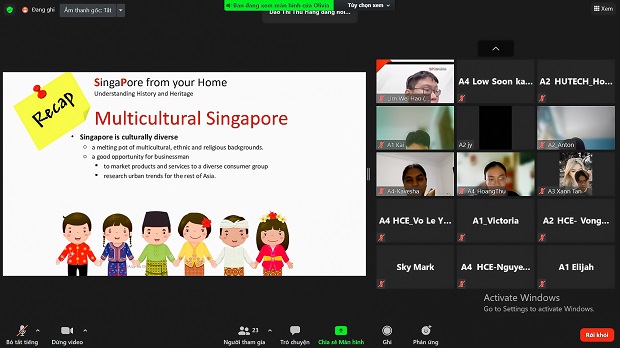 The exchange program takes place online via the Zoom application

In order for the students to have the opportunity to discover more about each other's countries, the exchange was held with the content revolving around the culture, history and famous cultural festivals of each country. During the discussion, the Singaporean students were very enthusiastic and eager to share the beauty as well as the unique features of their country.
HUTECH students also did not hesitate to introduce their Vietnamese cultural identity through major holidays such as Lunar New Year, Mid-Autumn Festival. Furthermore, HUTECH students also taught Singaporean students some short Vietnamese phrases to communicate, New Year greetings and even popular songs during these holidays.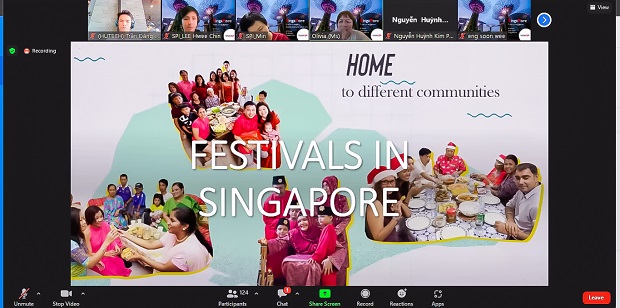 Cultural beauty through colorful festivals in Singapore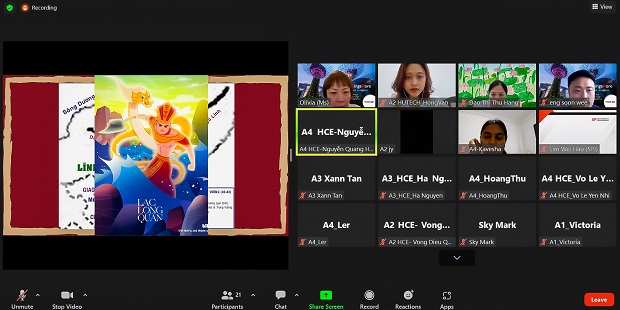 A
HUTECH students introduce Vietnamese cultural characteristics

The exchange program is an occasion for students of the two universities to explore and accumulate more cultural knowledge of each other as well as to strengthen their English communication and presentation skills.


News: Phuong Thao
Photos: Faculty of English Language
Office of External and Public Relations