The Workshop "Troubleshooting Esol Problems Together" organized by the Institute of International Education, Ho Chi Minh City University of Technology (HUTECH) was held on July 14. The main objective of this event was to create an opportunity for teachers as well as students to share experiences on classroom management and lesson planning.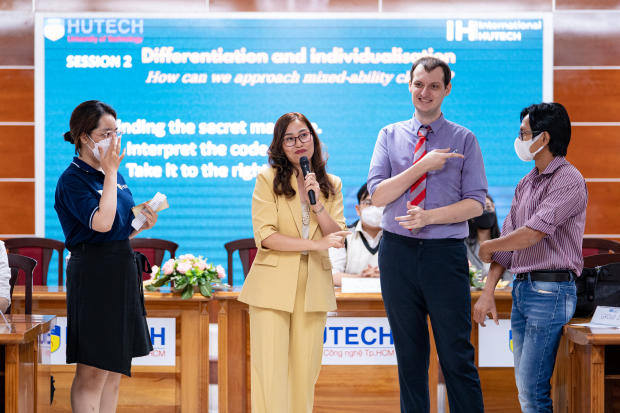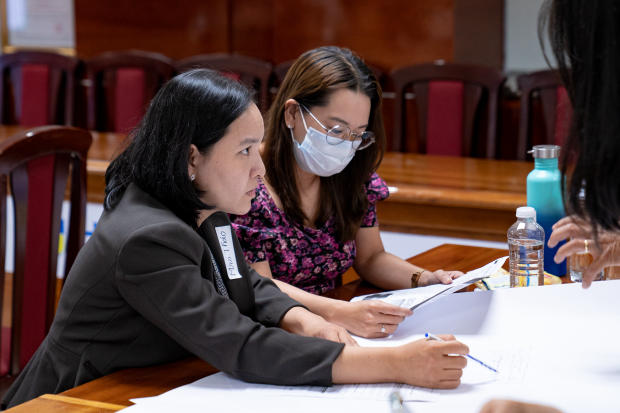 Teachers of the Institute of International Education exchange and share teaching experiences
The workshop consisted of two topics revolving around classroom management and incorporating communicative activities in lesson planning. Participants collaborated together and discussed lesson staging, individualisation and differentiation on mixed level classes.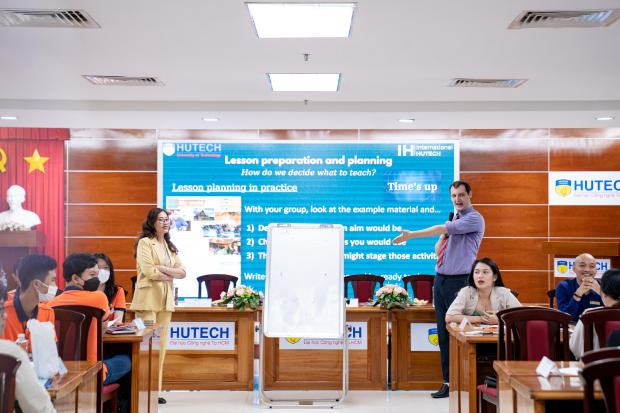 The program not only helps teachers adjust their teaching methods and evaluate results, but also inspires students to learn.

Students were also invited to attend this training to help them increase their knowledge and awareness on the challenges of lesson planning and classroom management. The workshop was indeed helpful for both the teacher and the students. The institute is planning to hold more workshops in the future.


News: Phuong Thao
Photos: Minh Hieu
Office of External and Public Relation