On July 18, 2022, students from universities in Korea were present at Ho Chi Minh City University of Technology (HUTECH) to meet and interact with students of Vietnam - Korea Institute of Technology (VKIT)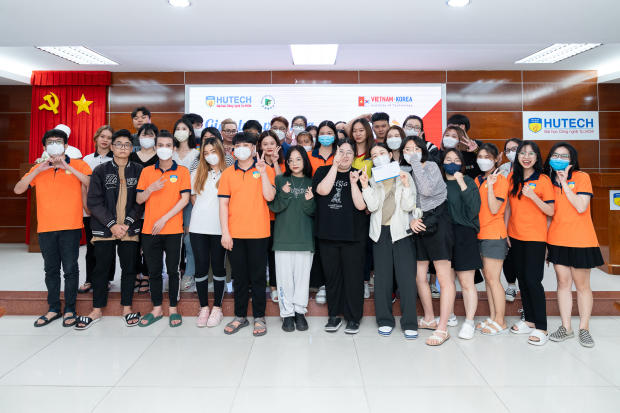 Interesting exchange between students of the two countries

In order for VKIT students to have the opportunity to learn more about the culture and the unique features of Korea, HUTECH organized a cultural exchange of 32 students from Korea, bringing with them many interesting and significant activities to be shared with the Vietnamese students.
Many exciting and meaningful activities such as quizzes and cultural presentations were included to help the students from the two countries bond and get to know each other well.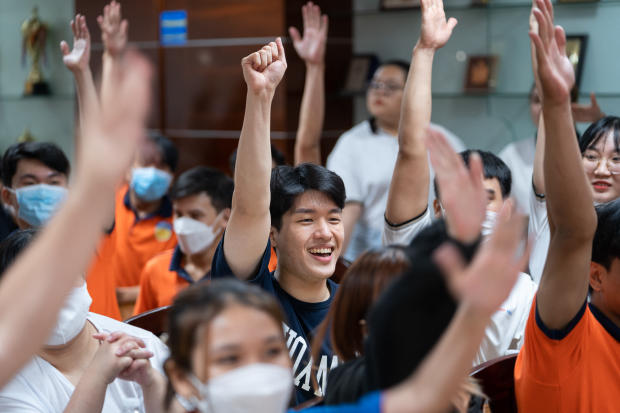 Exciting atmosphere in minigames
The representative of HUTECH also provided and shared some interesting and useful information that the Korean students can use whilst staying in Vietnam.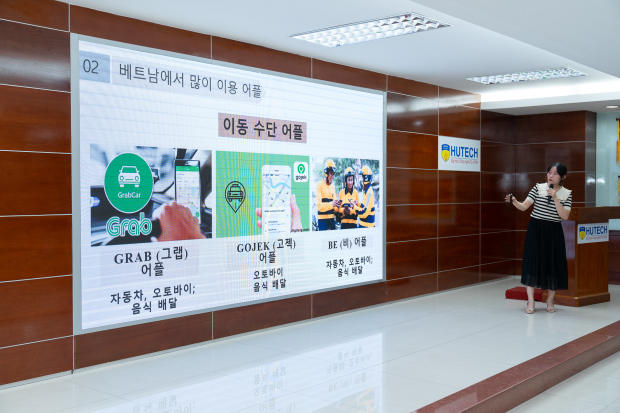 MSc. Nguyen Thi Huyen Tran brings some notices on how to live and study in Vietnam for Korean students

News: Thu Hang
Photos: Media Team
Office of External and Public Relations