Students of HUTECH Institute of International Education learn how to conquer enterprises
On the 6th of July, students of the Institute of International Education, HUTECH had an exchange and met with representatives of MTI Technology Company and Military Commercial Joint Stock Bank (MB Bank) in order to learn about the corporate culture and recruitment.
Taking place in the morning of July 6, the seminar "Kaizen for Information Technology Students", for students of Information Technology program of International Standard University, was held with the participation of three speakers from MTI Technology: Recruitment Manager Nguyen Van Thinh, Chief Scrum Master Officer Vu Tuan Chien and Branch Manager Mai Minh Triet.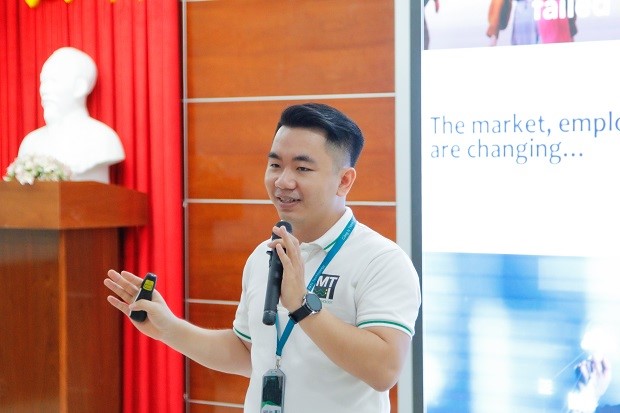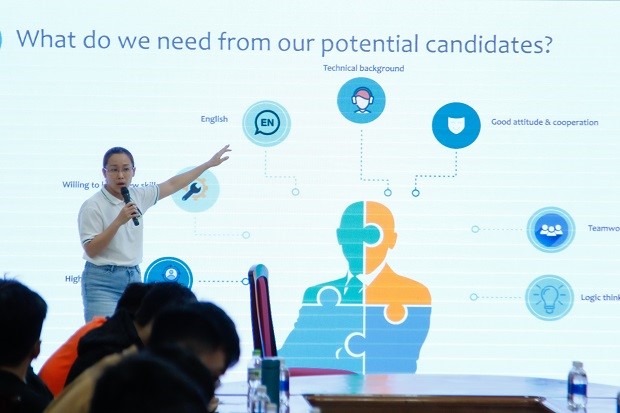 Speakers from MTI Technology sharing Kaizen concept in Japanese corporate culture

With the discussion on "kaizen" - understood as the action of continually improving, promoting the benefits of the team rather than the individuals, these speakers shared with HUTECH students lots of interesting knowledge about the typical kaizen culture in Japanese businesses. This is a culture applied by leading Japanese enterprises such as Toyota, Canon, Honda, ... and MTI to bring outstanding efficiency to businesses. In addition, the speakers also briefly introduced about MTI Technology Company as well as provided the recruitment criteria of the company so that students have a specific view and an impressive CV when participating in the recruiting process.
Learning about corporate culture is an important luggage for students to be ready to conquer the potential Japanese labor market
In the afternoon of the same day, there was a program for students of economic groups under the International Standard University Program - "MB Career Tour 2020" in collaboration with the Military Commercial Joint Stock Bank (MB Bank). HUTECH's senior students were here interviewed directly with the recruiter, Mr. Nguyen Truong Sinh - Director of MB Bank Tan Huong branch and Mr. Tran Nhat Hai - Director of MB Bank branch District 6. Whereby, successful students will become trainees at MB Bank with many benefits such as experience training program exclusively for Trainee Relationship Manager, the opportunity to sign an official contract after 3-6 months of probation, salary up to over 10 million VND during the training period, supported for doing thesis or graduation internships,...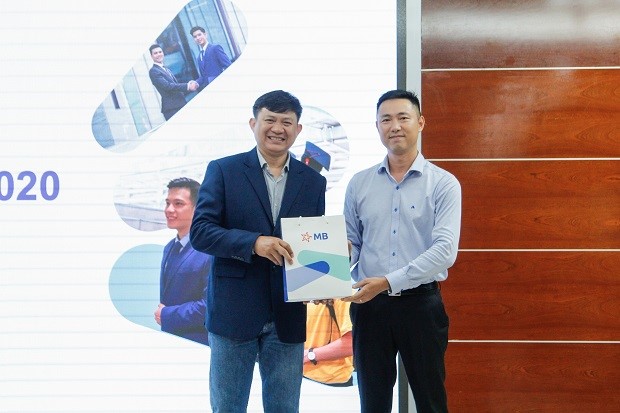 Dr. Pham Hai Dinh - Deputy Director of the Institute of International Education presented a souvenir gift to MB Bank representatives
With the business information and career opportunities from the series of business exchange programs, hope that students from Institute of International Education, HUTECH can add to their luggage with more new knowledge, more confidence and being more proactive in conquering enterprises.
Translated by Joseph N.
---