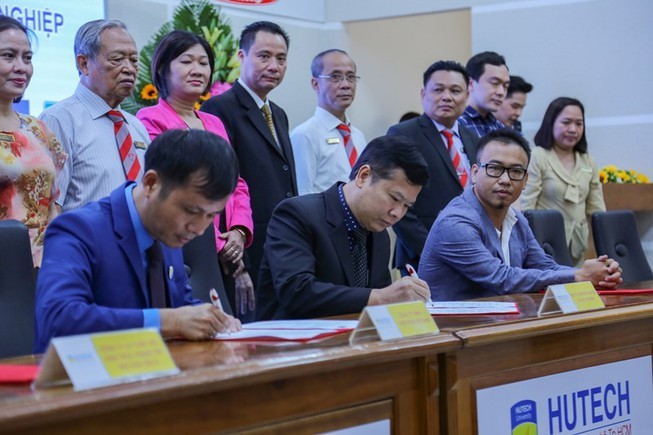 (PLO) - HUTECH will continue to help students to intern at enterprises from the first year to soon form working style and attitude.
On July 30, in the framework of the Human Resource Training program associated with the needs of enterprises organized by Ho Chi Minh City University of Technology (HUTECH), Dr. Phan Dinh Nguyen, Vice Rector of the university said that at present, graduates looking for jobs are often required by employers to have two years of experience.

Accordingly, since the second year, the university will create chances for students to experience at enterprises so that students can access the environment and working skills. This short step can be used to assess the spirit of learning and working skills.

Dr. Phan Dinh Nguyen said, HUTECH will continue to shorten the time to bring students to the enterprises to experience practical working environment from the first year to soon form working style and attitude. Although there is an opinion that the first - year students do not have enough knowledge and experience to approach the job, the university has been receiving good responses from enterprises.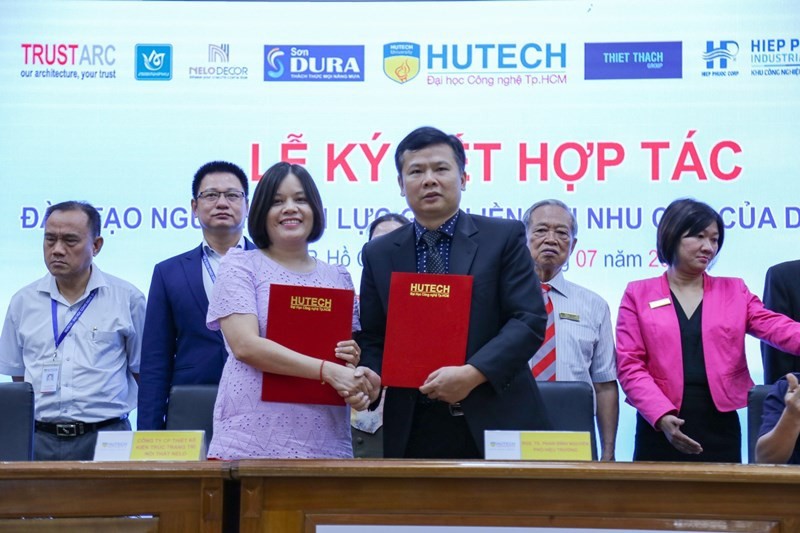 Cooperation activities between HUTECH and businesses contribute to improving the quality of human resources.
In addition to helping students to intern at enterprises, the university also invites managers and CEOs to share their successes and failures so that students can visualize their own entrepreneurship in the future. At the same time, the university also invites enterprises to open interviews and recruitment so that students can grasp additional knowledge and skills when looking for official jobs.
In order to associate human resource training activities with business needs, HUTECH has signed a cooperation agreement with nearly 20 enterprises in the fields of architecture, fine arts, economics, construction, banking, and hotel ...

Accordingly, the university provides high quality human resources for businesses. Those are the human resources who have the ability to quickly adapt to the job.
On the contrary, the enterprises agree to allow the students to visit the factories, intern at the enterprises and experience the actual working environment to develop effective working skills.

At the same time, businesses coordinate to organize exchange programs, meetings with CEOs and managers, thereby students have the chances to train the thinking of overcoming difficulties, conquering themselves and asserting themselves. The university will also invite qualified experts from enterprises to participate in teaching a number of suitable training programs to transmit experience, improve training quality...

Translated by Nguyen Ha