Students of Faculty of English Language enthusiastically participated in "Ambition: Future Ready, Career Ready"
On the morning of March 20th, the English Department of Ho Chi Minh City University of Technology (HUTECH) organized a career orientation seminar, "Ambition: Future Ready, Career Ready," at the Saigon Campus, attracting a large number of interested students to take part.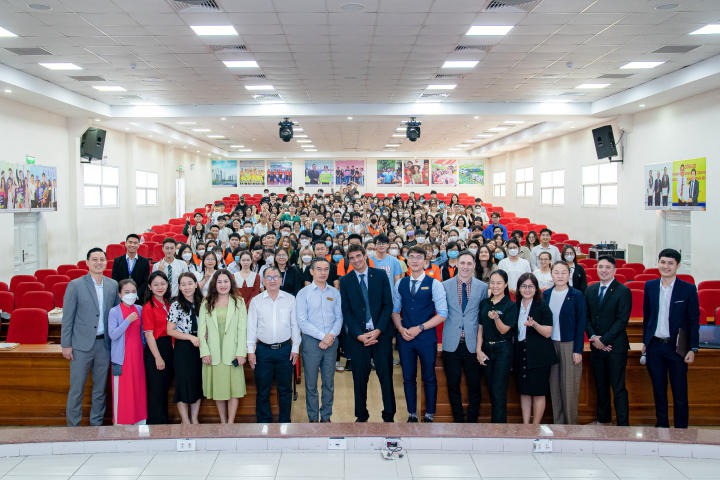 The seminar received a lot of participation on the part of students.
The program helped students acquire skills and valuable experience related  to obtaining what they are  passionate about as well as their career dreams. This seminar provided ideas which laid the foundation for future achievements.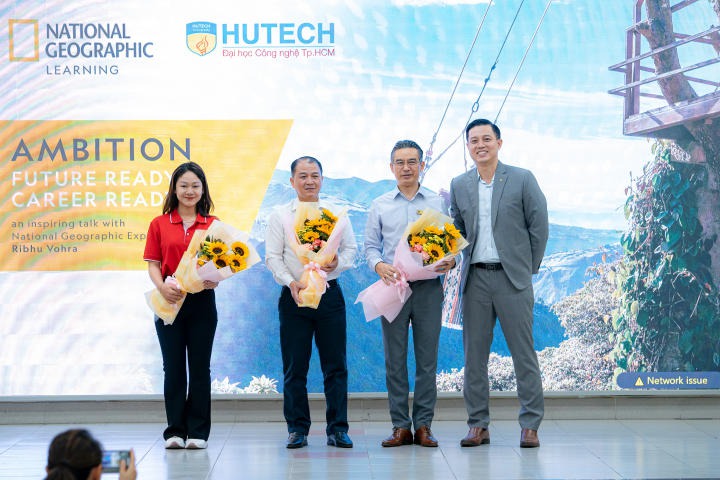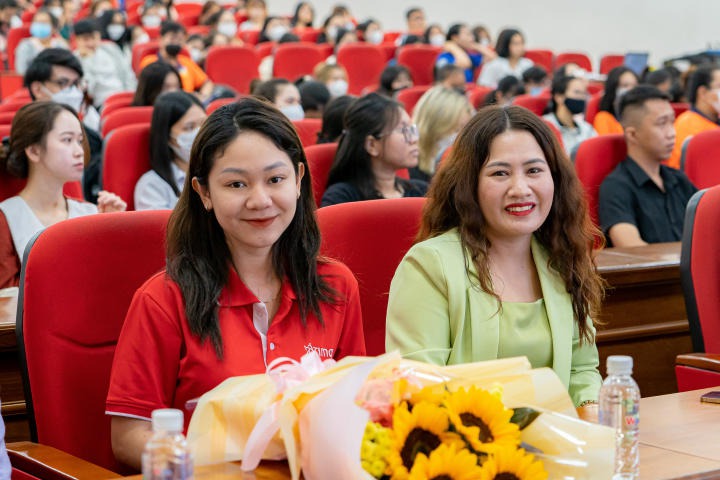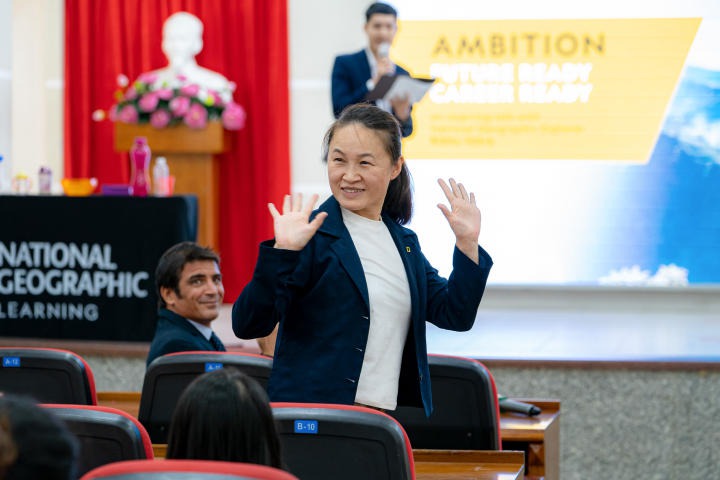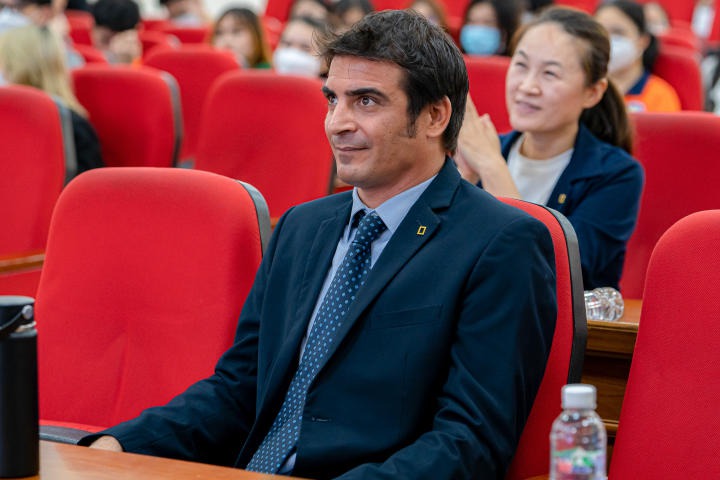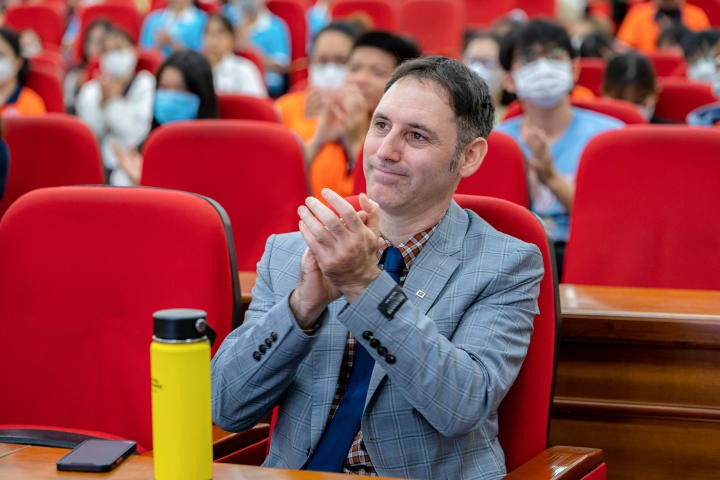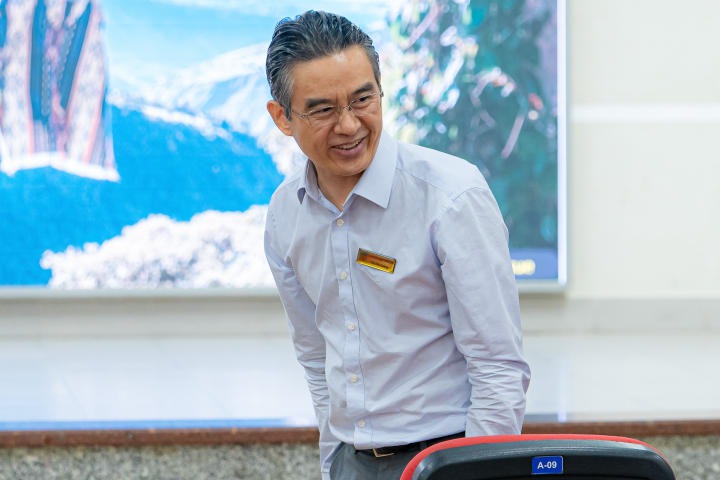 The conference received much attention from shareholders inside and outside the school.
At the workshop, students conversed with speaker Ribhu Vohra - National Geographic explorer and co-founder of Wasteless based in India. Cherishing the thought of a world without waste, the speaker has spent more than 11 years researching and creating excellent learning materials, which are  widely studied in many countries geared toward household use. In a warm and open conversation, the speaker and students also exchanged ideas for future development and success. As a result of the speaker  sharing his own experience, students were  equipped with useful ideas applicable for their studies  at university.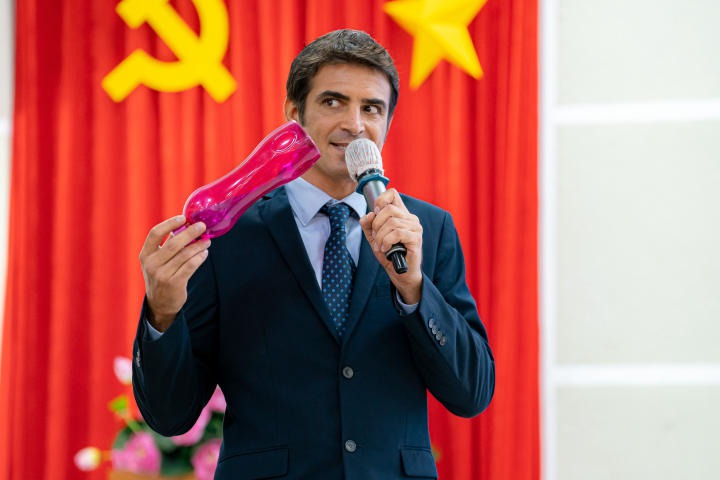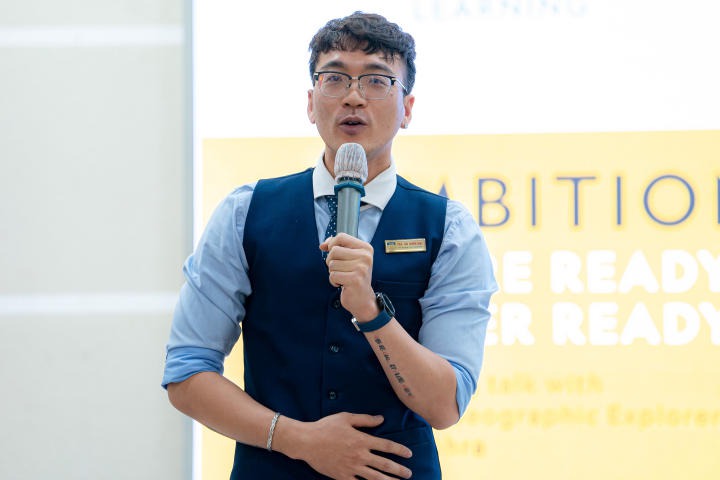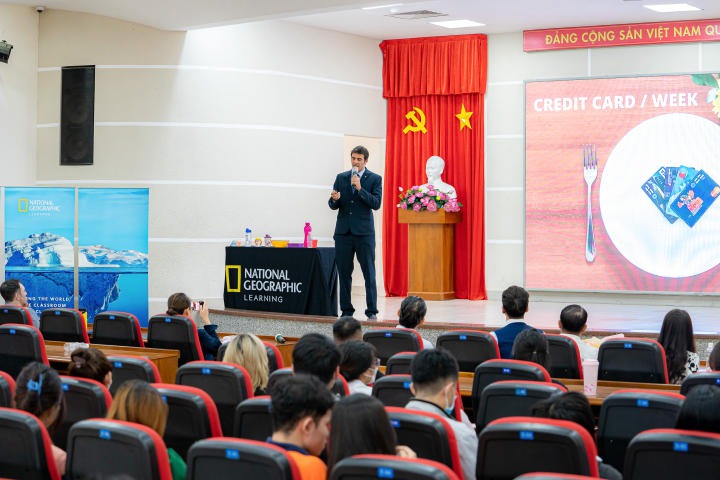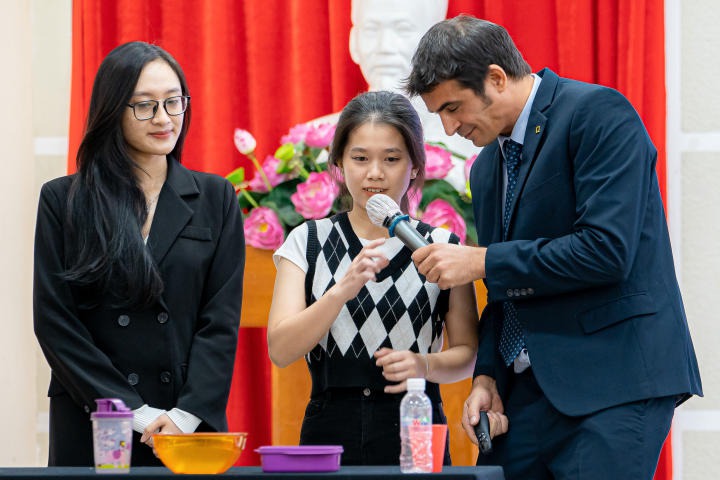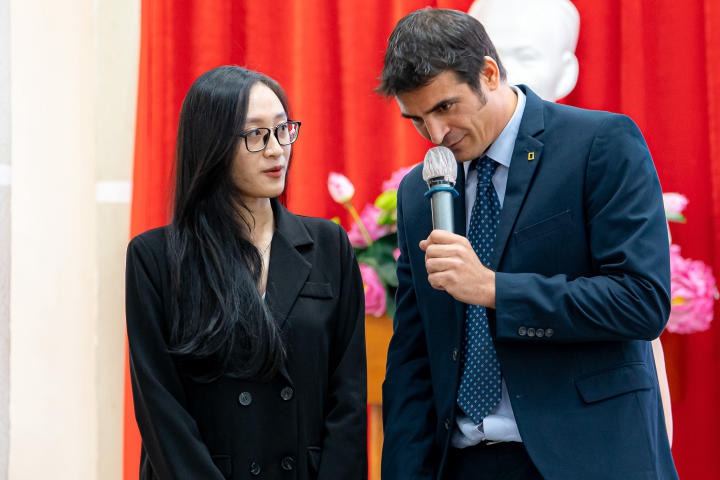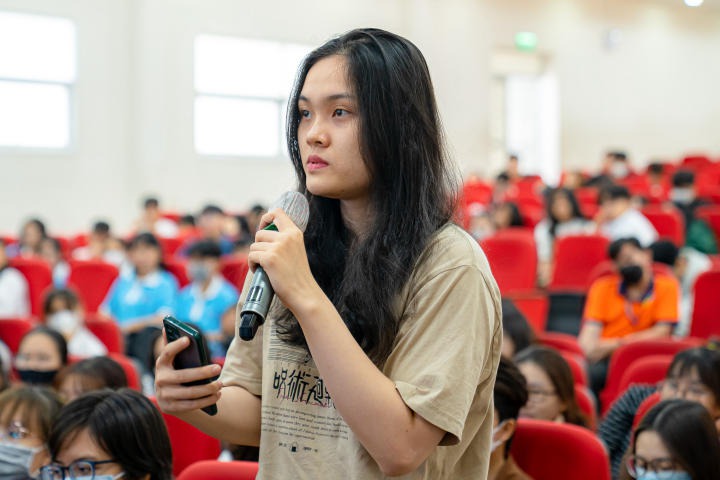 Tips for developing skills shared by the speaker with students
Within the framework of the event, the Faculty of English and National Geographic conducted an online photography award, "Future - Ready Photo Contest". This is a contest organized by National Geographic for students of Southern Colleges and Universities to exchange and record moments in life and study. Accordingly, Nguyen Hoang Anh Thi - a HUTECH student- won the second prize. Ten "My time English" scholarships for  students within the Faculty who had exemplary academic achievements were also awarded on this occasion.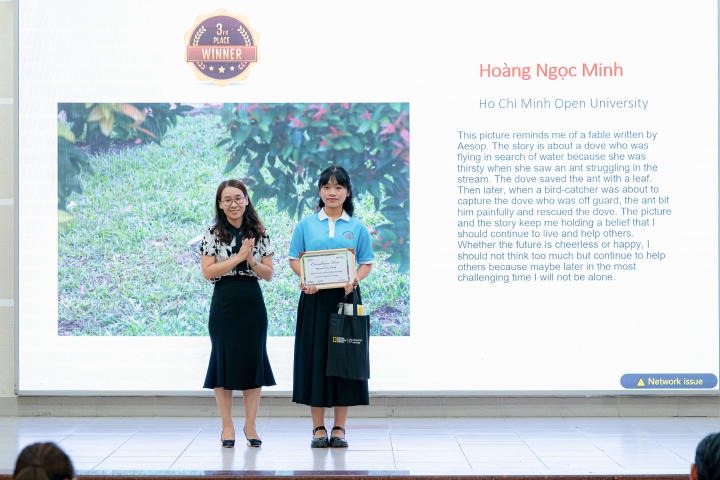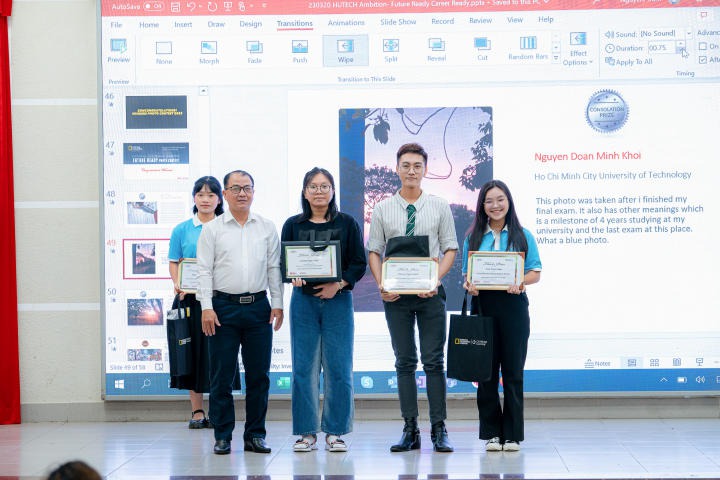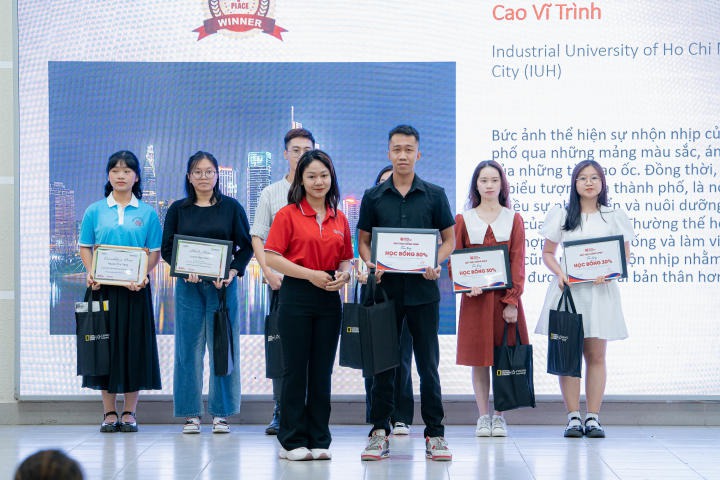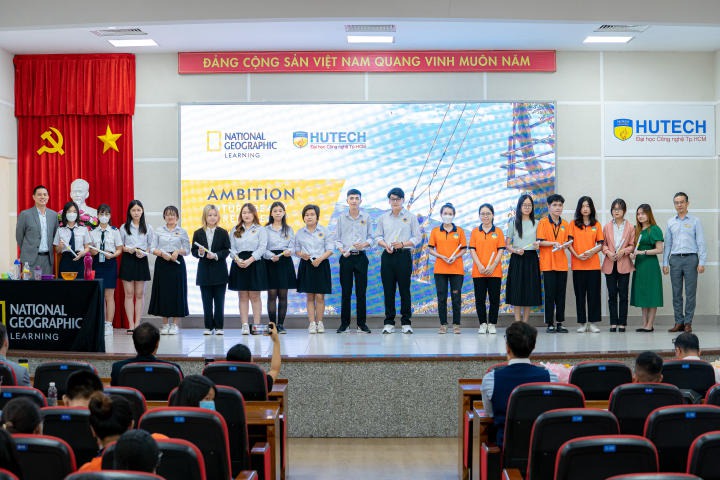 Award ceremony of the online photography contest "Future-Ready Photo Contest"

Attending the program were representatives of National Geographic Learning, Asia region  Mr. Justin Kaley - Marketing Director and Ms. Kitty Zhang - Head of the Marketing Department of Academic English and Content-based instruction. On the side of National Geographic Learning in Vietnam were Mr. Luong Duy Anh - Director, Ms. Do Nguyen Tho Trang - Senior Client Manager, Ms. Nguyen Pham Mai Tram - Senior Learning Consultant, Mr. Andrew Duenas - Academic consultant specialist and trainer in English language teaching. In addition, the program was attended by Ms. Le Thi Thanh Phuong - IELTS
News: Anh Hào
Photos: Anh Khoa
Office of External and Public Relations
Translators: Vy - Ms Cynthia