On July 26, 2022, an online meeting between Vietnam - Japan Institute of Technology (VJIT) Ho Chi Minh University of Technology (HUTECH) and Jigyo Sozo University was held. The main purpose of the meeting was to sign a Memorandum of Understanding (MoU) on cooperation between the two in order to carry out a series of Student Exchange Programs between the two universities. This will give students a lot of interesting opportunities and a meaningful process of integration with Japanese culture and the world.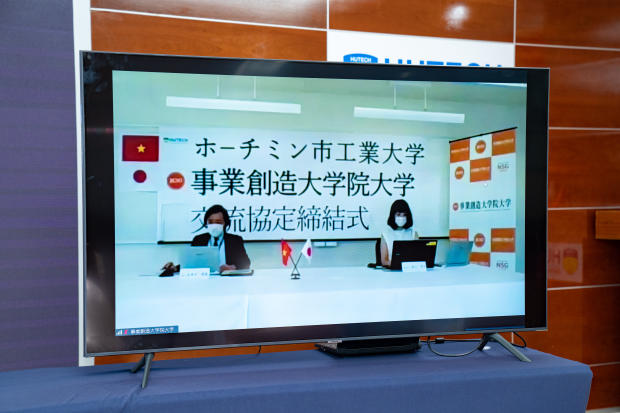 The representative of Jigyo Sozo University met HUTECH online
In addition, the representative of Jigyo Sozo University also shared about the preferential policies that the university offers to HUTECH students including 50% tuition fee waiver for HUTECH students, and FREE tuition fee for students with the highest academic result and support when applying for Japanese Government Scholarships with a value of JPY 144,000/month.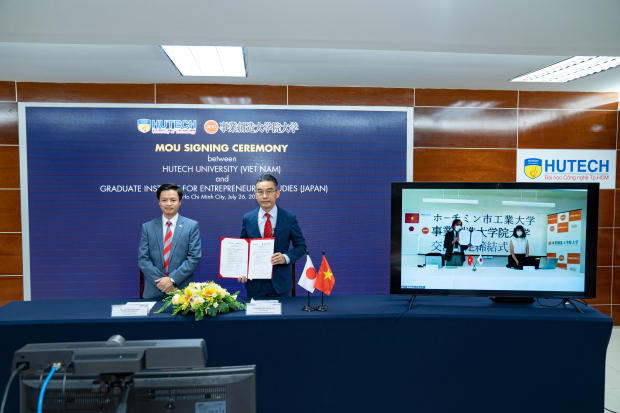 The cooperation signing ceremony opened up many cooperation opportunities for students

News: Thu Hang
Photos: Media Team
Office of External and Public Relations
Translator: Biah Ra, Aiza