On June 11, 2011, Ho Chi Minh City University of Technology (HUTECH) held a workshop on the topic of designing lessons for mobile learning and E-learning that attracted the participation of many lecturers and staff members. Mr. Le Dinh Luong - Lecturer of the Faculty of Mechanics - Electrical - Electronics Engineering was the presenter of this workshop.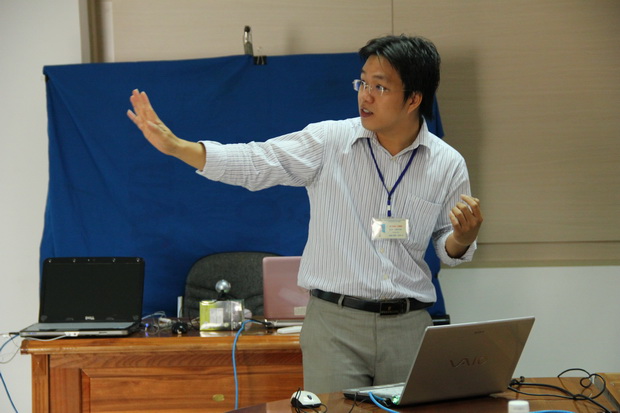 Mr. Le Dinh Luong with tools for designing online lessons

The goal of the workshop is to introduce lecturers to new teaching methods that can be used to get students motivated about studying and stayed engaged in the learning process. The training session covers basic content from designing more effective PowerPoint presentations (e.g., color, font size, spacing, text, etc.) to navigating online teaching software and E-learning platforms. These practical lessons gain much interest from the participants at the seminar.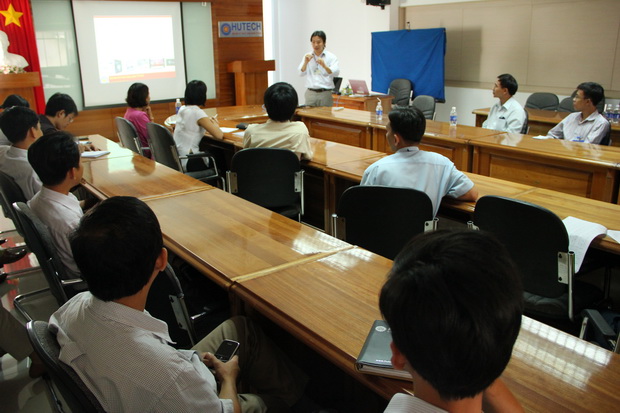 HUTECH staff and lecturers are interested in the topic

In his presentation, Mr. Le Dinh Luong introduced several useful online teaching software of which lecturers could take advantage to improve the effectiveness of their teaching methods.

By Office of External and Public Relations