Thousands of books by the Asian Foundation have "landed" at HUTECH Library

The Asian Foundation (TAF) has awarded thousands of books in foreign languages ​​to the Central Library of Ho Chi Minh City University of Technology (HUTECH) for graduate research students as well as HUTECH lecturers.

This is part of the "Books for Asia" program run by the Asia Foundation in Vietnam, with libraries including the Public Library, the University Library, and the Information Center.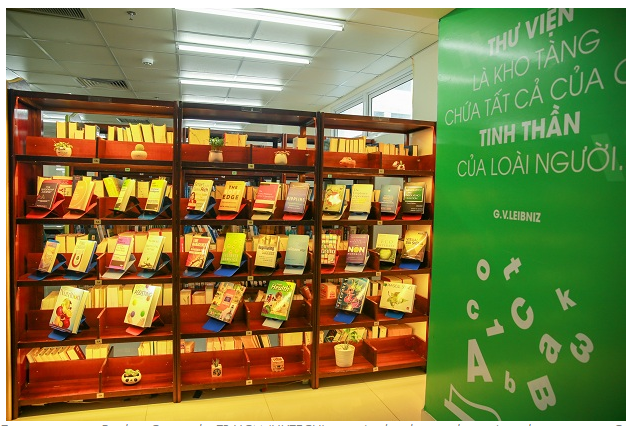 At present, foreign books of the Asian Foundation have "landed" at the Head Office of HUTECH Library and HUTECH High Quality Human Resource Training Library (District 9) with many titles in the following categories: Mathematics, Engineering, Finance, Literature, Electronics, etc., which are diverse and suitable for academic studies as well as student interests. At both libraries, books have been arranged in specific subjects, ready to serve students and teachers in the search for materials as well as reference to their favorite subject or title.

Students and lecturers of HUTECH can contact HUTECH Central Library (at 475A Dien Bien Phu Headquarters or High Quality Human Resource Training Center - District 9) to find interesting useful foreign books from today onwards.