SYMPOSIUM ON "ONLINE MODALITY: SYNCHRONOUS AND ASYNCHRONOUS TEACHING AND LEARNING ACTIVITIES
On the morning of November 23, 2021, the Faculty of English Language had a very successful symposium on "online modality: synchronous and asynchronous teaching and learning activities" with the participation of all lecturers in the Faculty.
The purpose of the symposium was to focus on discussing online teaching issues towards in-class and after-school activities. The main points of five research papers were to give supporting learning activities and teaching tools in order to enhance the effectiveness of the teaching and learning process at the Faculty in the time of Covid 19 pandemic. In addition, the symposium also focused on classroom management methods such as Mathew Effects and Catch-up Effect Methods, which were used to support both good and weak students.
The symposium was successfully held with the following five reports: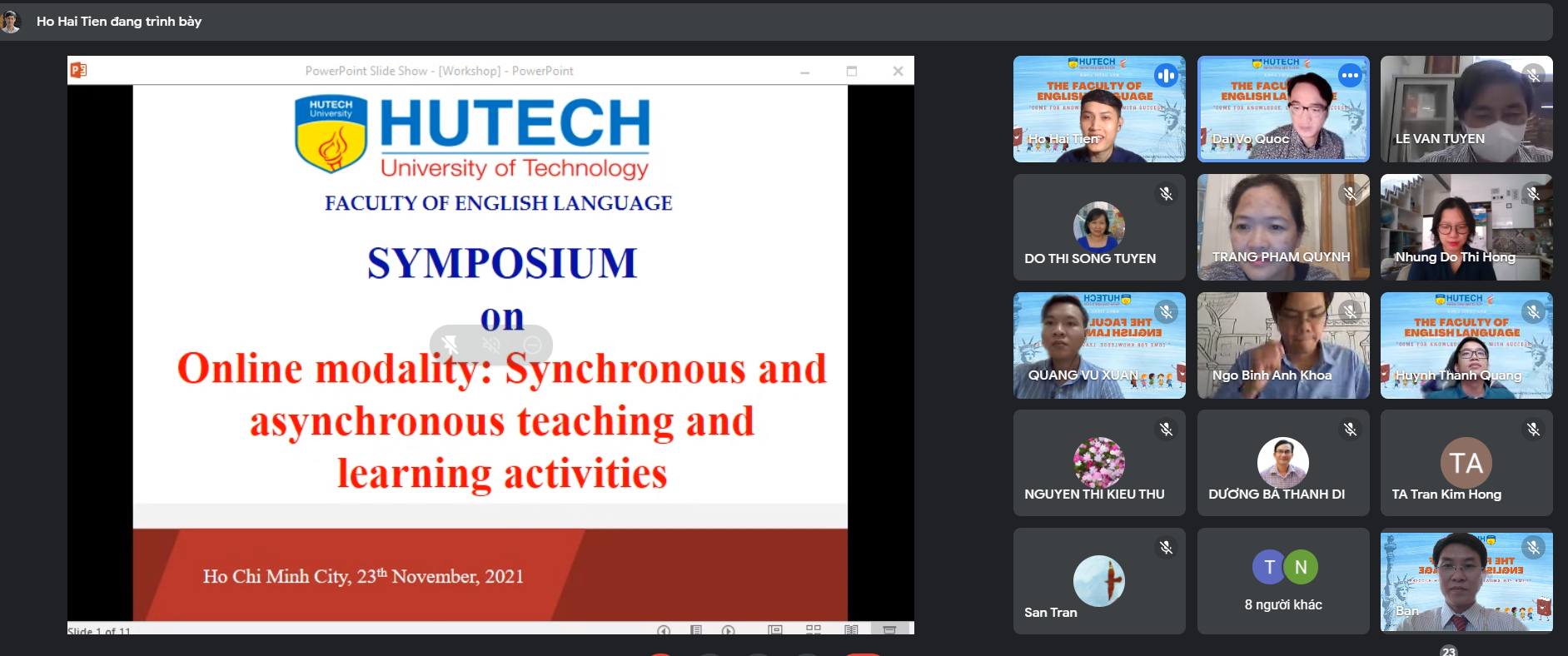 1. "Applying Matthew effects and catch-up effects in classroom management"
presented by Ms. Pham Quynh Trang
"The integration of virtual games and asynchronous discussion in online learning"
presented by Ms. Tran Kim Hong
The Q&A session was on after that with the discussion of giving solutions to difficult
problems in the process of online teaching and learning in order to improve the current
situation.
---