On July 8, Ho Chi Minh City University of Technology organized part 1 of the monthly Enterprise Recruitment program in an online form. The program attracted the participation of many companies and students. Specifically, there were 318 students participating in the skill training sessions, while over 250 students applied for internships and jobs through the program.

In the skill training session of the program, Mr. Vu Xuan Vinh - HaGroup's Deputy General Director of Strategy provided 318 participating students with useful tips to impress and win over recruiters.

Training session "Skills to win over recruiters" with speaker Vu Xuan Vinh
The skill training session attracts more than 300 students
Following the training session, HUTECH students had the opportunity to participate in the main portion of the Enterprise Recruitment event in July 2021 - part 1. Representatives of several companies were present in this phase of the program, including Viettel Construction Corporation (Viettel Construction), Dai-ichi Life Insurance Company, Smartland Company, etc. Through the event, more than 250 students were interviewed for internships and full-time positions in several fields such as foreign languages, economics, and engineering.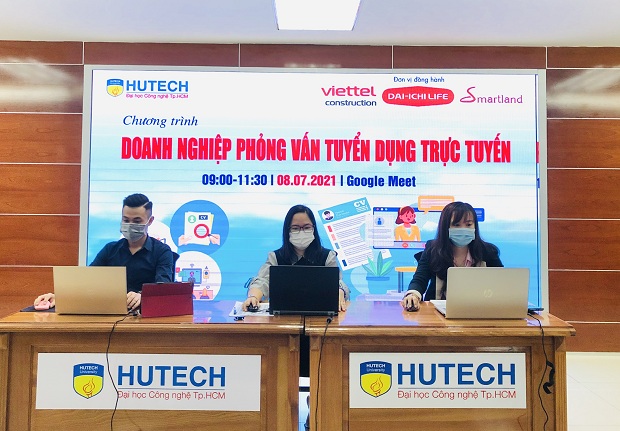 Following the training session is a direct recruitment interview activity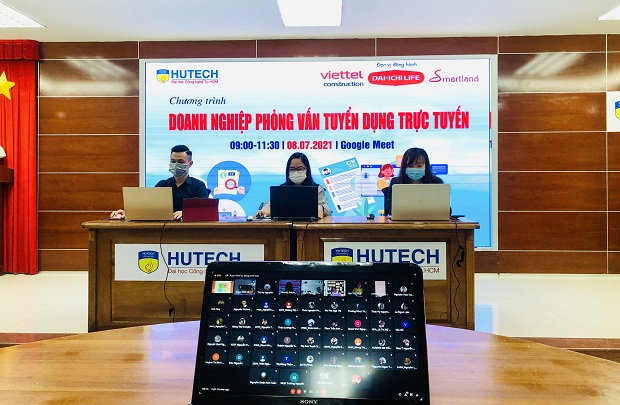 The interview portion of the program attracts more than 250 students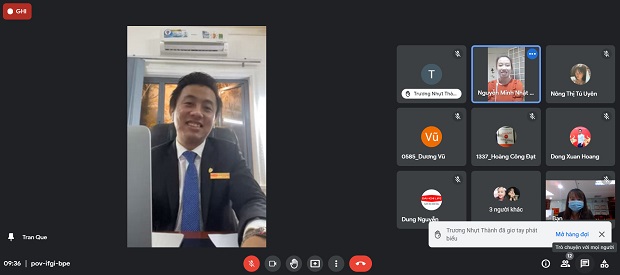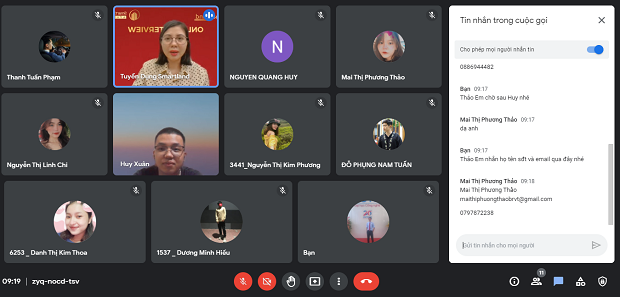 HUTECH students take part in interviews with reputable enterprises
The series of training sessions Skills to win over recruiters and the Enterprise Recruitment program in July 2021 will be held on four different dates including the 8th, 15th, 22nd, and 29th of July from 07:30 to 11:30 via the Google Meet.

By Office of External and Public Relations