On February 23, the Faculty of English - Ho Chi Minh City University of Technology (HUTECH) and Thepsatri Rajabhat University (Thepsatri Rajabhat University - TRU, Thailand) together held an online MOU signing ceremony.

From HUTECH, the signing ceremony had the presence of Assoc. Prof. Dr. Hoang Anh Tuan - Vice President; Dr. Nguyen Thi Kieu Thu - Dean of Faculty of English; Mr. Huynh Thanh Tung - Deputy Director of Center for International Affairs. Besides, there was the participation of several Vice Deans of the Faculty of English in the event.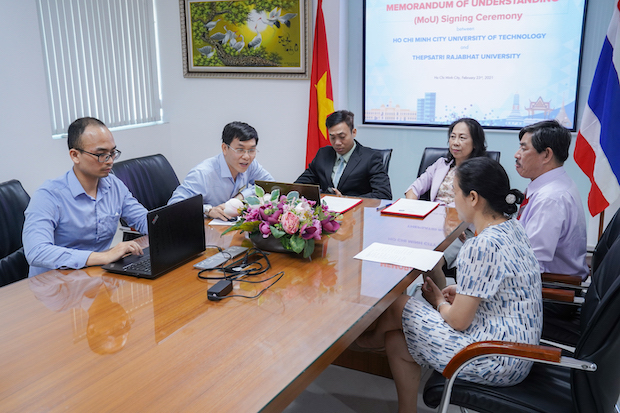 The online MOU signing ceremony between HUTECH and Thepsatri Rajabhat University

Attending the online ceremony on behalf of Thepsatri Rajabhat University was Assoc. Prof. Chintana Vechmee - President along with representatives from different departments and faculties of the university.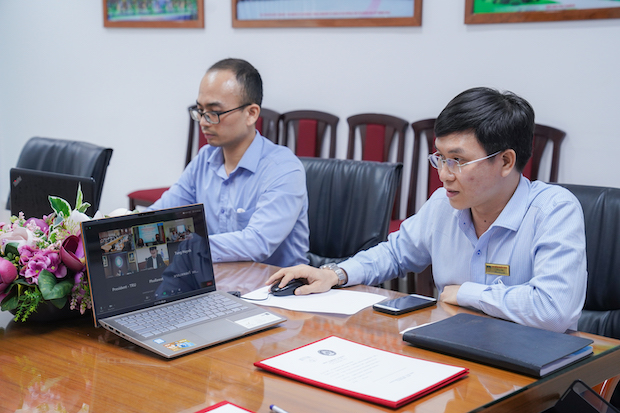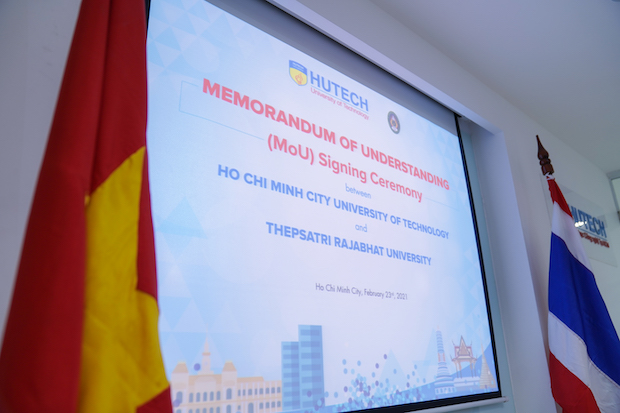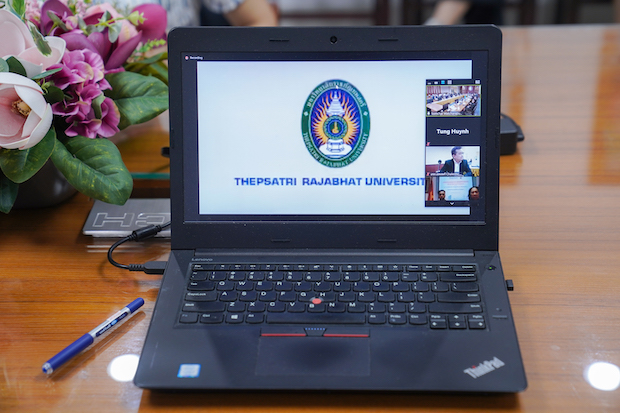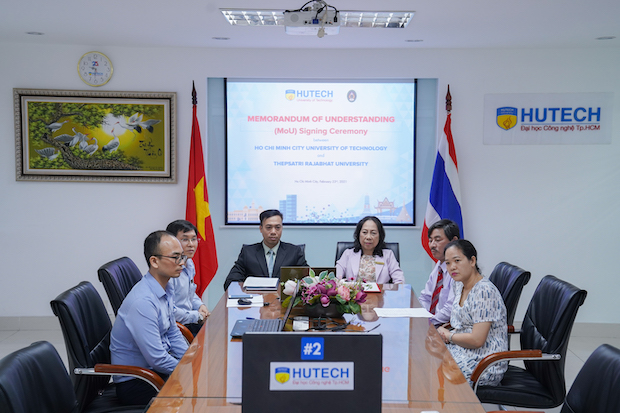 Both sides discuss and agree on several important aspects in promoting the cooperation between the two universities
At the online meeting, the leaders of the two universities discussed several issues and agreed to cooperate on activities to strengthen the promotion and development of cultural exchange among the students and lecturers from Vietnam and Thailand. Particularly, the two sides aimed to implement faculty and student exchange activities through short-term courses, scientific seminars, arts and cultural programs.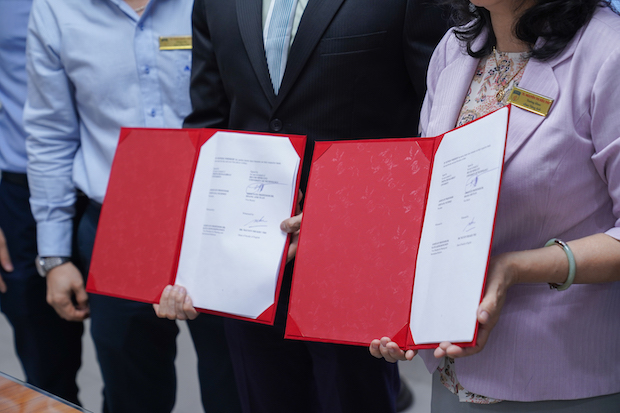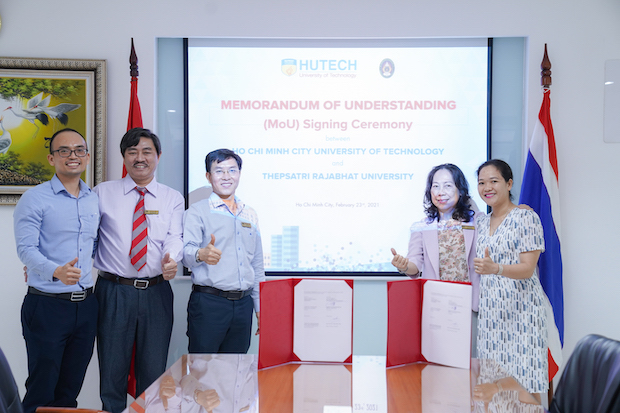 The signing of the MOU enables favorable conditions in bringing practical international experiences to students from both universities

In addition, HUTECH and TRU also planned to periodically review and evaluate the effectiveness of the cooperation.

By Office of External and Public Relations