Ethnic minority students facing financial difficulties while studying at Ho Chi Minh City University of Technology (HUTECH) are provided with the opportunity to receive scholarships from Ho Chi Minh City Student Support Center.

To encourage and motivate the learning spirit of ethnic minority students dealing with extremely difficult circumstances, HUTECH's Office of Student Affairs has closely coordinated with Ho Chi Minh City Student Support Center in selecting students who are eligible for assistance with an amount of 2,000,000 VND per scholarship for the 2020-2021 academic year.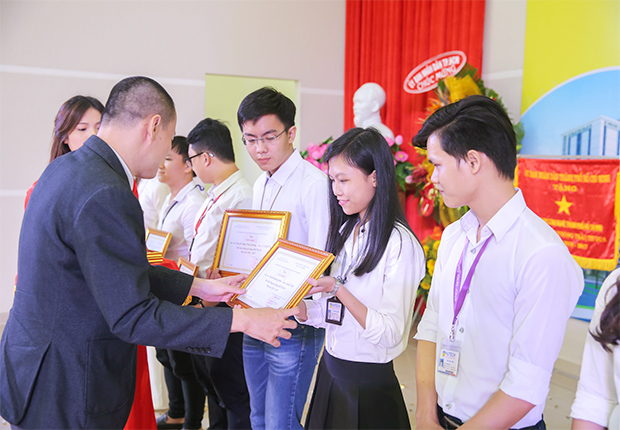 >>> Eligibility:
- Ethnic minority students facing extreme hardship
- Maintaining a cumulative GPA of 3.0 or above for the 2019-2020 academic year
- Achieving "Good" ranking or above in terms of student training score for the 2019-2020 academic year
- Participating in extracurricular activities organized by the Faculty/Institute and the University.

>>> Required documents:
- Letter of interest certified by the Office of Student Affairs
- Letter of recommendation clearly stating family circumstances and educational aspirations
- Copies of household registration, citizen ID card, and student ID card
- Copies of proof of financial hardship, low-income household, etc., certified by the local authority

>>> How to apply: Apply directly at the Ho Chi Minh City Student Support Center (33 Nguyen Thi Minh Khai, Ben Nghe, District 1) until the end of April 7, 2021.

For further information and assistance, please contact:
Office of Student Affairs (Room A-01.01 - 475A Dien Bien Phu Main Campus)
Phone: (028) 3512 078

By Office of External and Public Relations