On April 28th, the International Training Institute of Ho Chi Minh City University of Technology (HUTECH) met with Leeds Trinity University (LTU) through Noble Solutions, a global education consulting organization,well-known throughout Southeast Asia.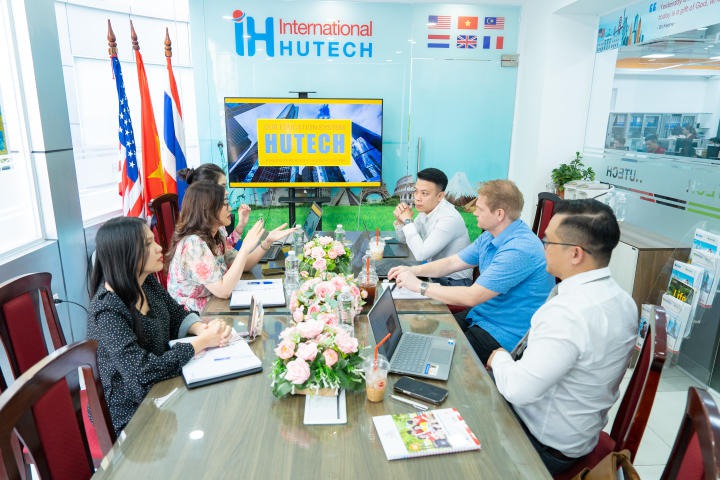 Mr. Michael Noble, Chief Executive Officer of Noble Solutions, attended the meeting along with  Mr. Pham Hoang Nam - Regional Director of Asia - Pacific Noble Solutions, and Dr. Do Huu Nguyen Loc - Vice President of UEF
Leaders of the International Training Institute at the reception were Dr. Nguyen Thuy Hong Van - Director, and Dr. Hoang Ngoc Nhung - Deputy Director.
  Teachers representing the two universities were also  at the meeting
Opening the program, Dr. Nguyen Thuy Hong Van introduced the facilities and education system of HUTECH. In addition, information about international partners of the International Training Institute, the transnational educational cooperation model (TNE), and international training programs were also shared by her.

At the meeting, the two  parties had discussions about training programs, stating  the desire to cooperate long-term.  Such cooperation would also facilitate the implementation of many valuable programs, provide a suitable international learning environment for students, and expand cooperation in major fields  such as International Business, Digital Marketing, and Computer Science. In addition, representatives of the two sides evaluated and discussed the possibility of   co-teaching classes internationally between HUTECH and LTU and other  international partners.

Accordingly, Dr. Nguyen Thuy Hong Van suggested that the two units could sign the MOU and start preparing for the cooperation process on developing  joint-training programs aimed at creating cultural experiences, an enhanced learning environment, and career opportunities for students on both sides.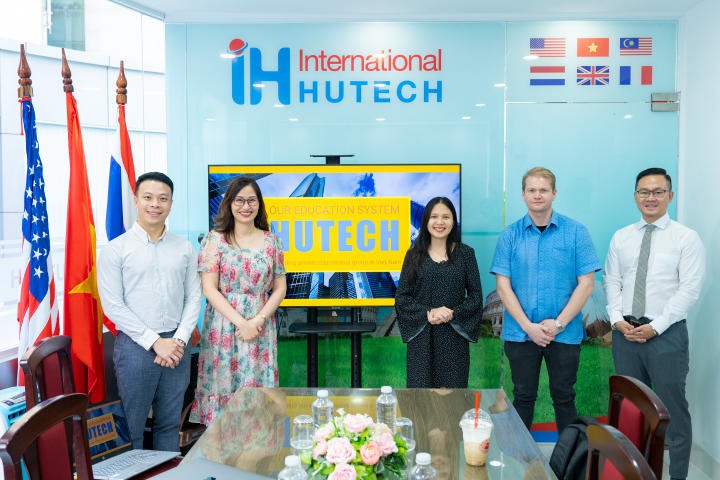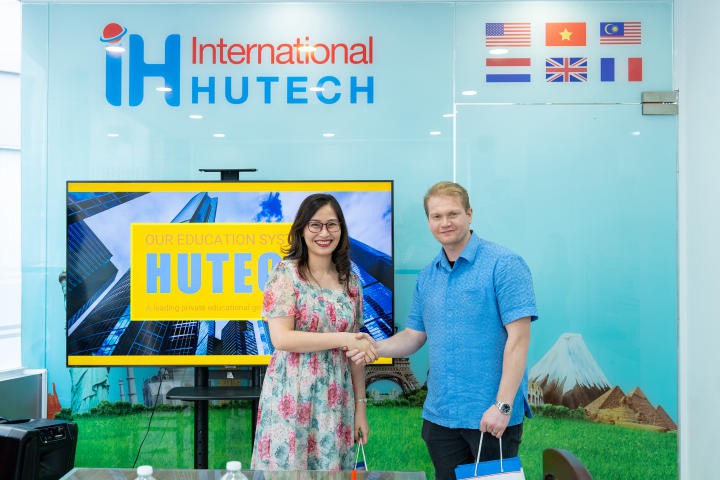 The meeting created a good relationship between the two schools and many student exchange opportunities.
The meeting with the Leeds Trinity University (UK) representative showed promise for the opening of  a long-term and promising cooperative relationship, bringing many opportunities for study and international exchange for students.
News: Vy Nương
Photos: Công Định
Office of External and Public Relations
Translators: Vy - Clewis