SEMINAR: IMPROMPTU SPEAKING – HOW TO IMPROVISE AND SPEAK WITHOUT PROPER PREPARATION
On the 30th of December, the Faculty of English Language successfully organized the seminar "Impromptu Speaking – How to Improvise and Speak without Proper Preparation".
The seminar hosted by Mr. Ho Hai Tien – a faculty member and mentor of HUTECH English Club (HEC) – drew an audience of over 170 students of the faculty.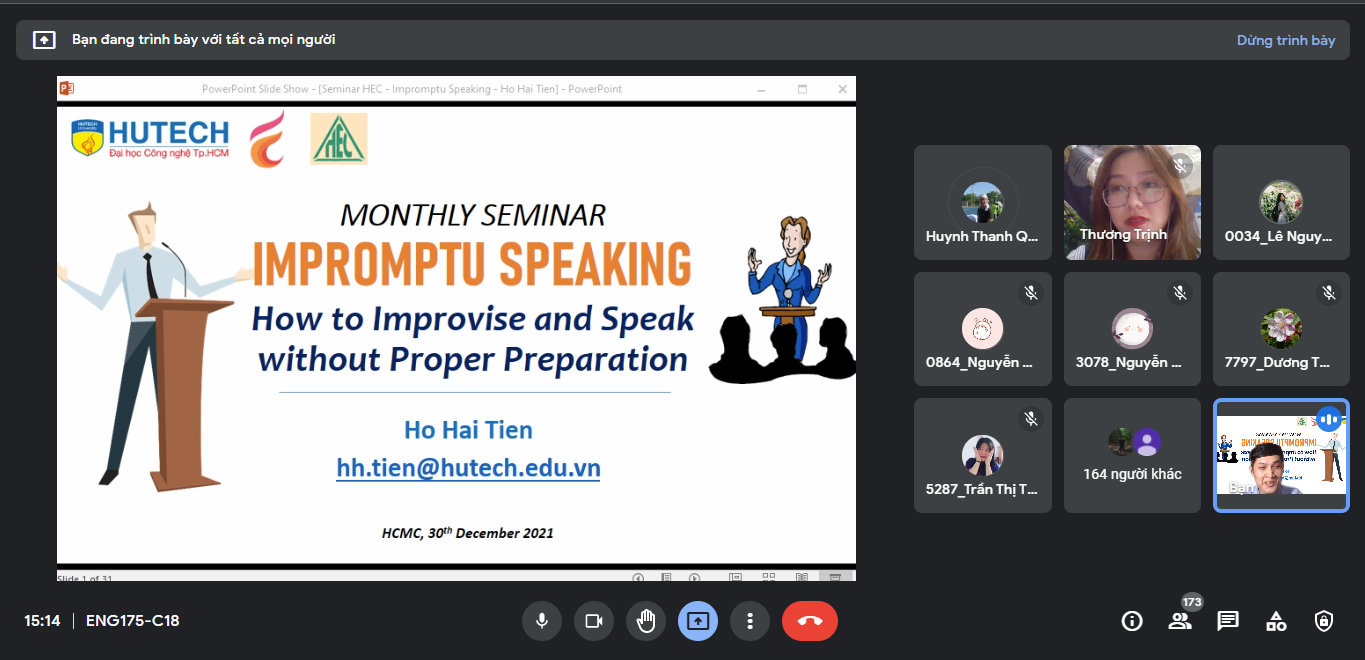 The seminar helped students gain more insights into English speaking skills, know different speaking situations, understand the challenges of public speaking and how to improve impromptu speaking skills. This was also an opportunity for the participants to exchange ideas and share their learning experiences as well as tightening the bonds between the faculty's students and lecturers.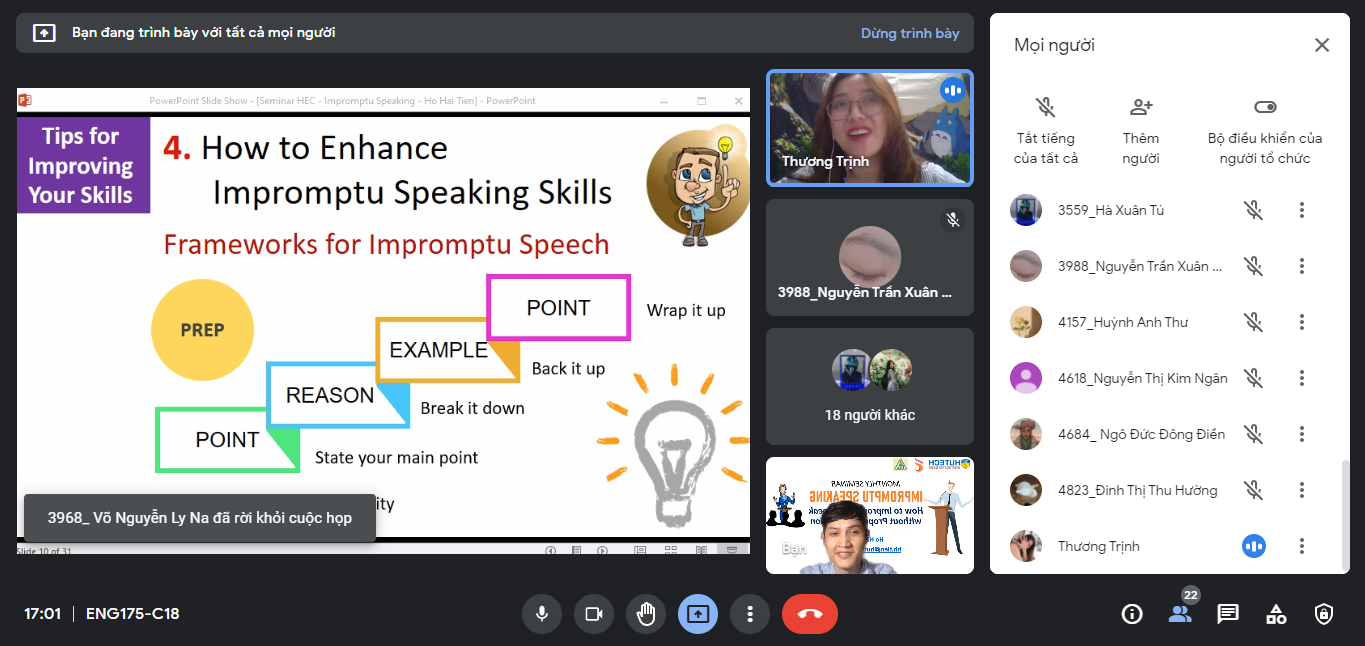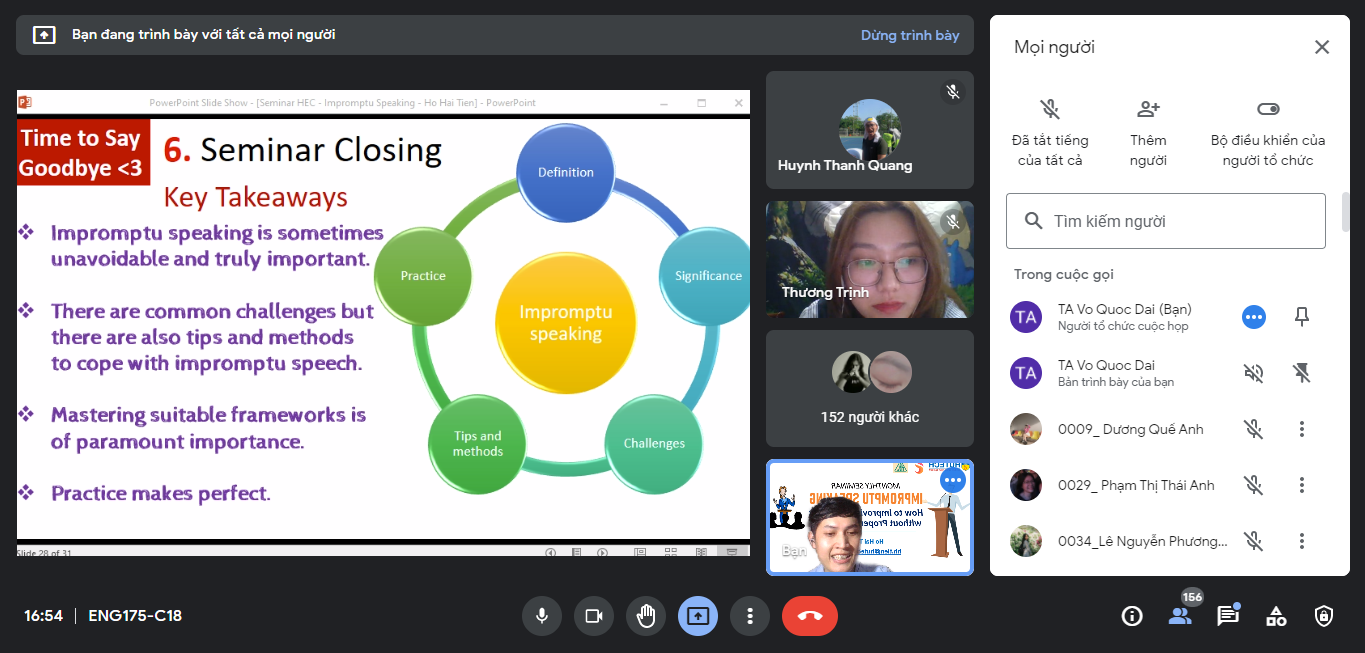 In the seminar, there were various interactive activities to help the attendees feel more engaged. This has been a pleasant experience for the faculty's students and would encourage them to enhance their language skills in general, and speaking skills in particular.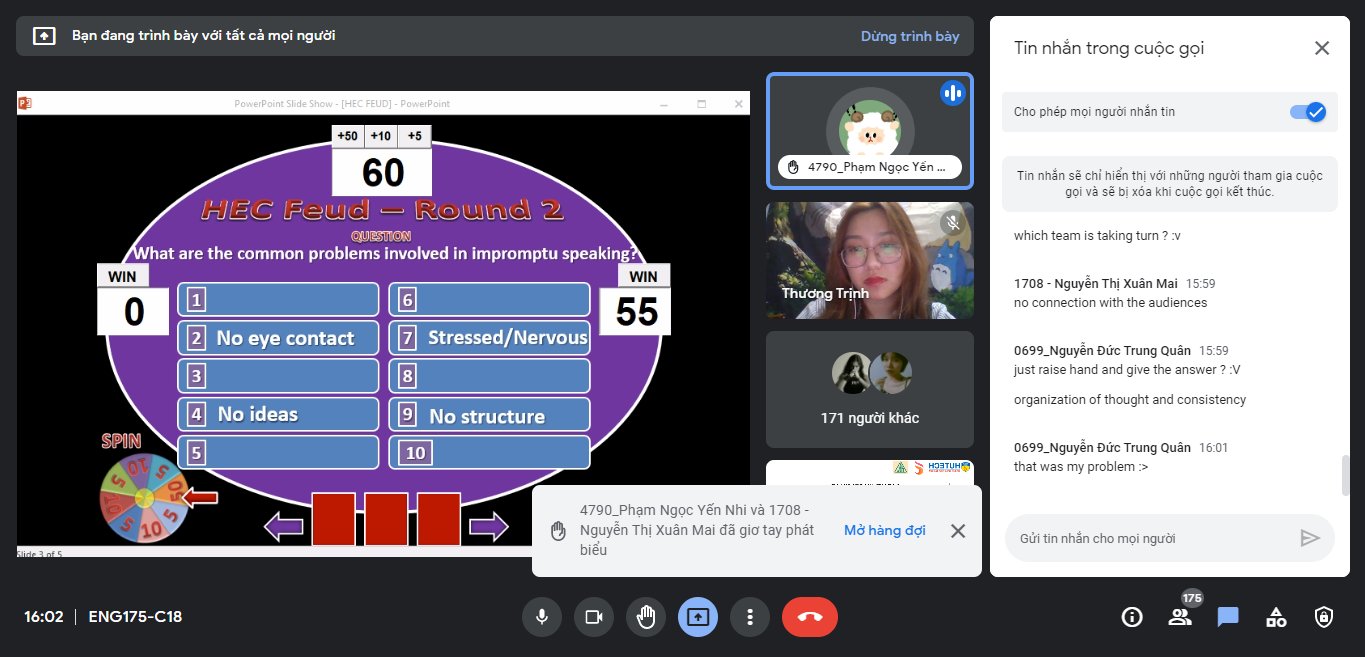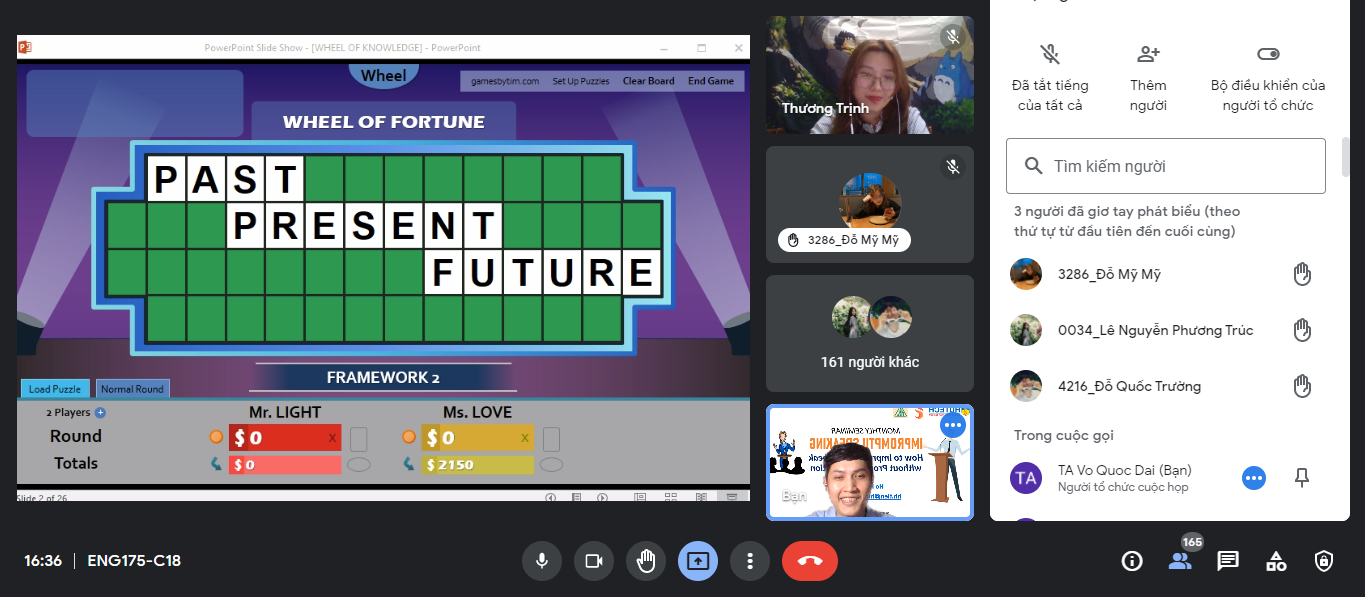 ---