>> History and Mission

HUTECH Institute of Applied Sciences bears the responsibility for training Master's and Bachelor's degrees in the majors: Biotechnology, Food Technology, and Environmental Engineering, and Veterinary Science.

With a group of experienced lecturers, the faculty also frequently cooperates with Professors, Associate. Professors, Doctors, and Masters from universities, institutes, state agencies and enterprises involving in teaching, experimental instruction, practice, subject project, diploma project, and doing research.

When attending Institute of Applied Sciences, students will receive more chances to gain adequate specialized skills and knowledge with regard to Biotechnology, Food Technology, Environmental Engineering, and Veterinary in order to manufacture the most desirable quality & certificated products.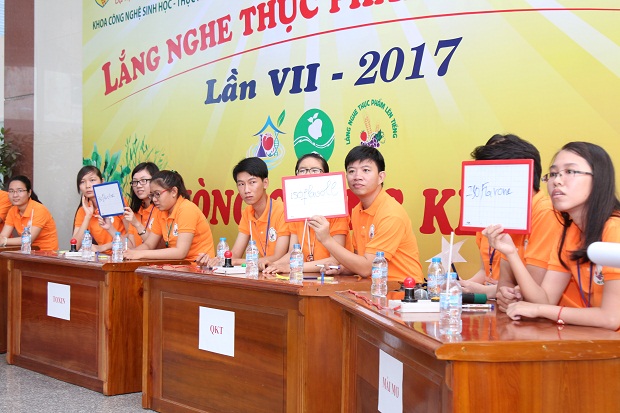 In addition to the courses, students also participate in academic clubs like Green Tech Club, Hello Food Club, WLA Club, Bio Exp Club, and Communist Youth Union & Students' Association activities, cultural activities, sport contests, professional contests to enhance comprehensive skills.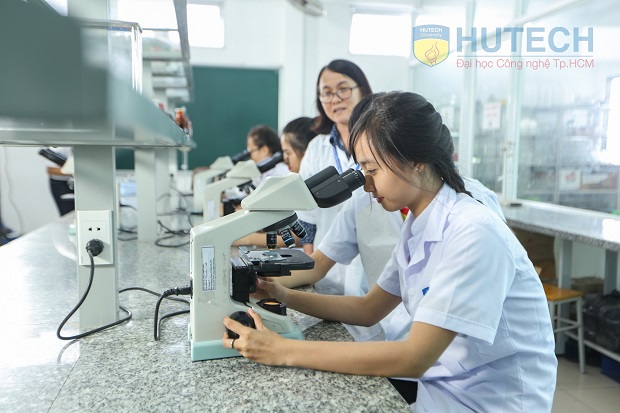 The Institute has implemented and deployed many scientific projects at different levels and practical research to transfer scientific and technological applications to production practices in the fields of biotechnology and environment. In addition, the institute consults technology solution and management for businesses and partners in many collaborative programs, exchanges of research if needed.
Students will become engineers who have enough knowledge and skills in the study of converting raw agricultural products into food/products as desired. They can apply technology, appropriate technical and advanced equipment in production line and line management to achieve the best productivity and high economic efficiency. After graduation, students are able to undertake the role of quality assurance, participating in R&D activities, food businesses and services, nutrition consultant, food testing and analysis, teaching, and doing researches on food technology.
Environmental Engineering
Students will become environmental engineers/experts who are able to do research, apply basic engineering principles and technical skills in developing and using indoor and outdoor environmental pollution control systems. More specifically, students are capable of designing control systems like water supply, sewage, waste water treatment, equipment maintenance and operation, instrumentation calibration, projects related to environment.
Students will become Biotechnological engineers/experts who are able to participate in research, production, and sales in various applications of biotechnology like medicine, agriculture, food processing, and environment.
Students will become bachelors who are able to work at workplaces such as veterinary clinics, veterinary hospitals, zoos, farms or companies and offices selling veterinary food and medicine.
Director
Nguyen Le Ha, Ph.D.
Email: nl.ha@hutech.edu.vn
Tel: (+84)28-3512-0788

Vice Director
Assoc. Prof. Thai Van Nam, Ph.D.
Email: tv.nam@hutech.edu.vn
Tel: (+84)28-3512-0788

Vice Director
Lam Vinh Son, M.Sc.
Email: lv.son@hutech.edu.vn
Tel: (+84)28-3512-0788

Contact Information
Address: 475A Dien Bien Phu Street, Ward 25, Binh Thanh District, Ho Chi Minh City
Tel: (+84)28-3512-0788 - Email: khoa.cnshtpmt@hutech.edu.vn