Ho Chi Minh City University of Technology (HUTECH) was established on 26 April 1995 according to Decision No. 235 / TTg signed by the Prime Minister and officially operated according to Decision No. 2128/ GD-DT signed by the Minister of Ministry of Education and Training on 24 June 1995. Located in the downtown of Ho Chi Minh City, all HUTECH campuses are modern and majestic with a total floor area of over 50.000m2.
Saigon Campus: 475A Dien Bien Phu, Ward 25, Binh Thanh District, Ho Chi Minh City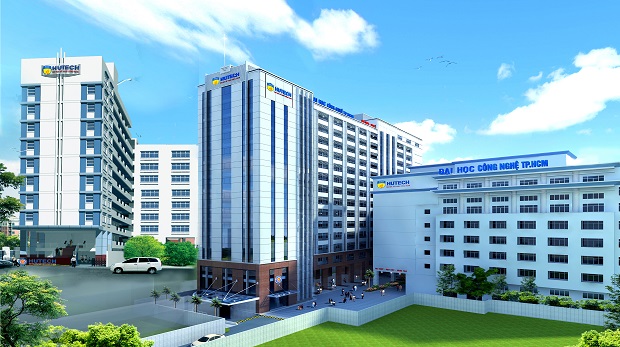 Saigon Campus 475A Dien Bien Phu
Ung Van Khiem Campus: 31/36 Ung Van Khiem, Ward 25, Binh Thanh District, Ho Chi Minh City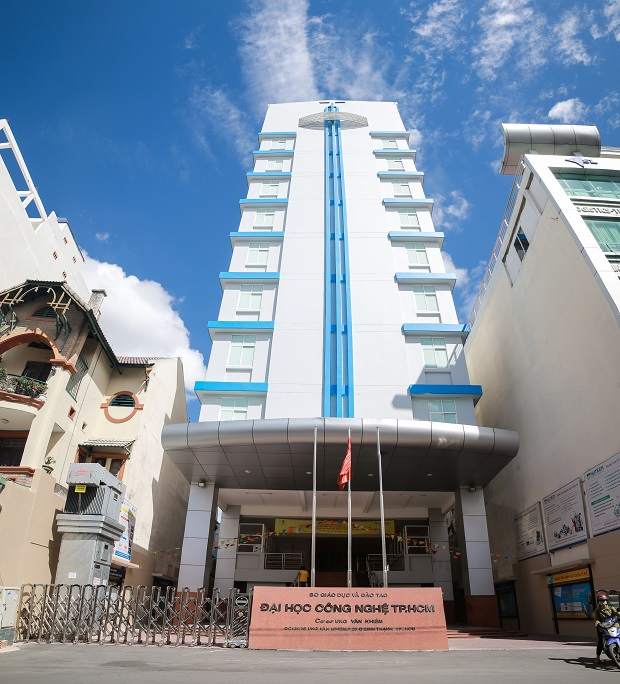 Ung Van Khiem Campus
Thu Duc Campus: Saigon Hi-tech Park (SHTP), Hanoi Highway, Hiep Phu Ward, Thu Duc City, Ho Chi Minh City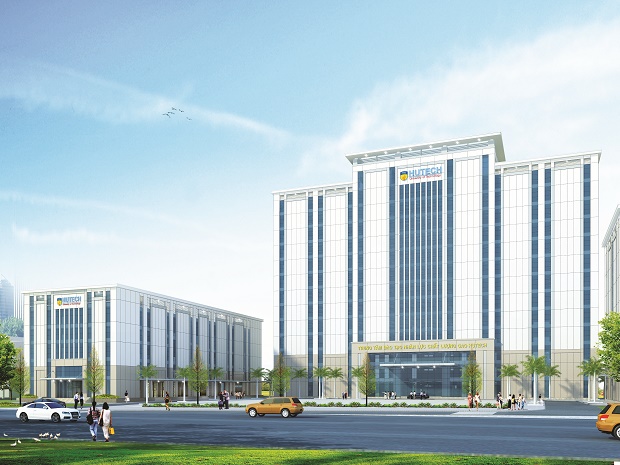 Thu Duc Campus
Hitech Park Campus: Saigon Hi-tech Park (SHTP), Long Thanh My Ward, Thu Duc City, Ho Chi Minh City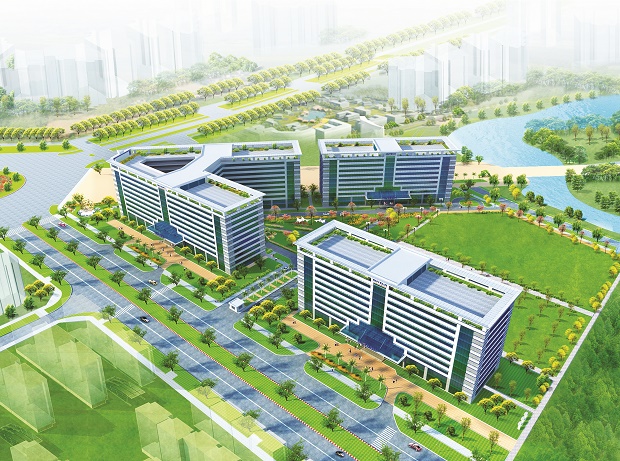 Hitech Park Campus
Adhering to the institution's guiding principles of "Knowledge - Morality - Creativity", HUTECH embodies the following educational philosophy, "Learn to learn, learn to do, learn to create, learn to live together and learn to be independent." The core values form the basis on which HUTECH continues to thrive and establish its position as a leading university in the Vietnamese education system. HUTECH is committed to providing a well-rounded learning experience by equipping students with comprehensive knowledge, professional training, and practical skills. These qualities enable HUTECH students to become dynamic, courageous, and confident members of the global community while also being capable of performing and excelling in diverse, multi-sector, multi-cultural work environments.

Over the years, HUTECH has always been a popular destination for prospective students seeking to enroll in bachelor's, master's, or doctoral programs. HUTECH offers more than 60 different undergraduate majors in multiple disciplines including Engineering and Technology, Economic and Management, Architecture and Arts, Health Sciences, Law, Social Sciences and Humanities, Foreign Languages and Culture and Arts. At the graduate level, HUTECH currently has 13 master's degree programs in the following fields of Engineering, Economics, Tourism, Foreign Languages and Law. The two Ph.D. programs available at HUTECH are Electrical Engineering and Business Management.

Academic units:
Faculty of Information Technology

Faculty of Communication and Design

Faculty of Finance and Commerce

Faculty of Marketing and International Business

Faculty of Construction

Faculty of Business Administration

Faculty of Architecture and Arts

Faculty of Tourism and Hospitality Management Faculty of Management

Information System

Faculty of Social Sciences and Public Relations

Faculty of Japanese Studies

Faculty of Chinese Studies

Faculty of Korean Studies

Faculty of Law

Faculty of English Language

Faculty of Pharmacy

Faculty of Nursing and Medical Laboratory

Faculty of Animal Sciences and Veterinary Medicine

HUTECH Institute of Engineering

HUTECH Institute of Applied Sciences

Institute of Music and Arts

HUTECH Institute of International Education

Viet Nam - Japan Institute of Technology

Viet Nam - Korea Institute of Technology

Institute of Postgraduate Studies

CIRTech Institute

Institute of Academic Cooperation and Development

Center for Informatics - Foreign Language Skills

Center for Politics and National Defense Education

Center for Physical Education
HUTECH's academic faculties include highly ranked professors and lecturers with notable achievements in both teaching and researching. The group of managers, employees, and other university personnel consists of highly qualified and capable individuals who are recognized for their professionalism, excellent work performance, and dedication to the students. Currently, there are 1875 full-time lecturers including 15 professors, 45 associate professors, 249 Ph.D. degree holders, 1226 master's degree holders, and 375 staff with a college or university degree. To ensure effective management and delivery of the highest quality of education, HUTECH is among the first higher education institutions in Viet Nam to adopt the ISO 9001:2015 standard for quality management. HUTECH is among the first universities in Vietam to obtain Vietnamese institutional accreditation and AUN-QA program accreditation, which proves HUTECH's willingness in integrating into the international higher education network. In addtion, HUTECH has already achieved 4 Stars from the internationally-renowned higher education ranking organization Quacquarelli Symonds (QS), affirming its quality education in the journey towards international development. Over the past nearly 30 years of on-going development, HUTECH has been recognized for its outstanding contributions toward developing and improving the country's education and training system. HUTECH has received several recognitions from the state and local governments including the Government of Vietnam, the Ministry of Education and Training, and Ho Chi Minh City People's Committee; among these are a First-class Labor Order, a Second-Class Labor Order, and three Third-class Labor Orders conferred by the President of Vietnam. With significant milestones in education management, training, and scientific research, HUTECH is affirming its leading position in the education system of Vietnam and taking an integrated approach to the internationalization of education and training.
MISSION
With continuous innovation and creativity in management and training, HUTECH is committed to providing learners with a professional learning and research environment, helping to maximize their ability to acquire essential knowledge and skills to work effectively and creatively with the highest level of responsibility. HUTECH is a hub to connect learners with domestic and international communities, organizations and businesses, as well as a place for learners to be well-trained for workplace adaptability.
VISION
HUTECH is a multidisciplinary university offering training from undergraduate to doctoral level with learner - centered advanced training programs and management system, striving determinedly:
To become one of the leading universities in Vietnam, as well as recognized internationally.
To become a center for scientific research and technological application contributing toward the socio-economic development, industrialization, and modernization of the country.
To solidify its position as the leading niversity recognized for its quality of education in the national and regional education system.