Established on April 26, 1995, Ho Chi Minh City University of Technology - HUTECH (formerly Ho Chi Minh City University of Engineering and Technology) has experienced tremendous growth in both the scale of training and the number of managers, professors, lecturers, and employees while striving to become a leading university recognized for its tradition and prestige in the Vietnamese education system.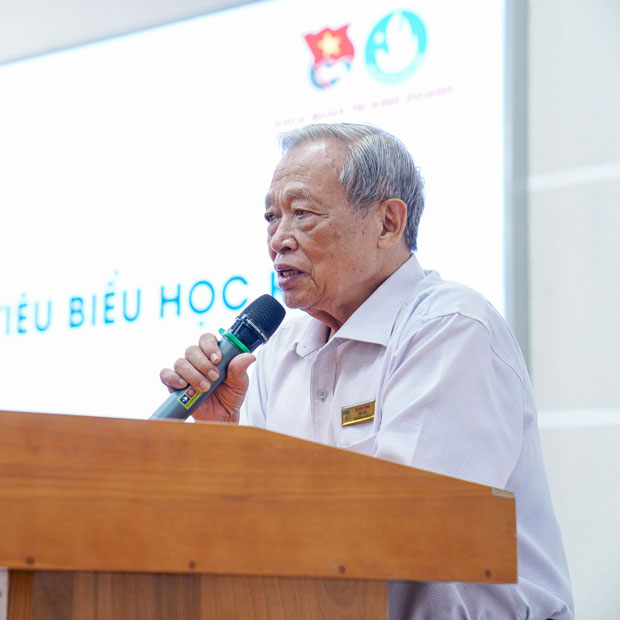 Adhering to the guiding principles, "Knowledge - Morality - Creativity", the Board of Directors and the Board of Presidents together with members of the faculty and staff, which comprise of gifted educators, devoted and creative individuals, continue to uphold the spirit of solidarity in transforming HUTECH into a modern and high-quality university, cultivating a sense of self-discipline and creativity among students, step by step achieving the regional and international standards. HUTECH maintains its credential as a trusted and reliable destination in higher education and providing high-quality human resources for the process of industrialization and modernization in Vietnam.
While maintaining training quality as the top priority, HUTECH is committed to providing the best facilities and supporting conditions for all teaching, learning, and research activities. The university aims to create a friendly, democratic, open, and fair working environment that attracts and fosters individual talents and ensures the balance between the interests of its employees, students and investors, as well as the sustainable interests of the institution and society. Up to now, there are 1708 full-time lecturers including 16 professors, 35 associate professors, 218 Ph.D. degree holders, and 1101 master's degree holders. To ensure effective management and delivery of the highest education quality for its students, HUTECH has adopted and implemented ISO 9001:2005 standard for quality management.
The consensus among educators, staff, and students can only be achieved by the continuous improvement made to the infrastructure and learning facilities together with the demonstrated initiative, creativity and scientific approach applied to the university's teaching and management activities. Toward that goal, HUTECH is confident in being a leading university recognized for its excellent education quality in the national and regional educational system. Furthermore, the institution aims to contribute to the building of a young generation comprised of talented, self-determined and capable intellectuals and professionals that work together toward the goals of national development and international integration.
Best regards,
Chairman of the Board of Directors



Dr. Kieu Tuan