Ho Chi Minh City University of Technology(HUTECH) is a university training a wide diversity of fields and majors. Currently, HUTECH has offered more than 40 training programs from undergraduate to doctorate level in the academic fields of Engineering-Technology, Administration-Services, Economics-Finance, Social Sciences and Humanities, Foreign Languages, Law, and Architecture-Arts.

>> Doctoral studies contain two majors, Electrical Engineering and Business Administration.

>> Graduate Studies consist of 11 majors: Electrical Engineering, Mechatronics Engineering, Environmental Engineering, Civil Engineering, Biotechnology, Information Technology, Food Technology, Accounting, Business Administration, Tourism and Travel Management, and English.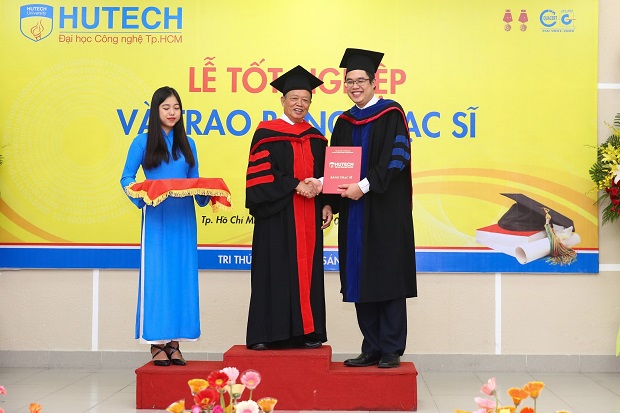 >> Undergraduate Studies consists of 40 major: Pharmacy, Food Technology, Biotechnology, Environmental Engineering, Veterinary Medicine, Biomedical Engineering, Electronic Engineering-Telecommunications, Electrical Engineering, Mechatronics Engineering, Mechanical Engineering, Control and Automation Engineering, Automotive Engineering Technology, Information Security, Management Information Systems, Civil Engineering, Construction Engineering, Construction Management, Construction Economics, Garments and Textile Technology, Accounting, Finance and Banking, Psychology, Marketing, Business Administration, International Business, Tourism and Travel Management, Hotel Management, Restaurant Management and Culinary Arts, Economic Law, Architecture, Graphic Design, Interior Design, Fashion Design, Multimedia Communications, Eastern study, Vietnamese Studies, Korean Language, English Language, and Japanese Language.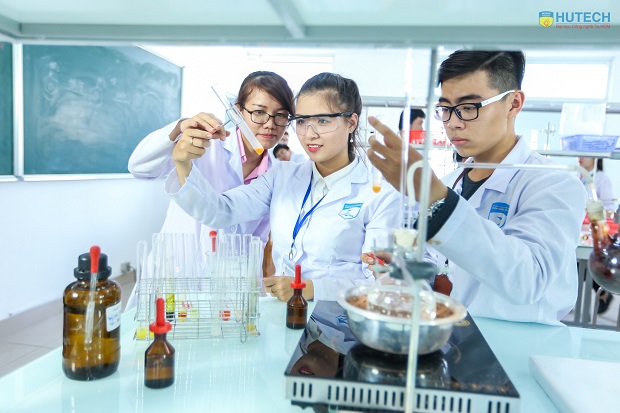 >> Professional Bachelor's Degree Programs consist of 16 majors: Pharmacy, Electrical Engineering, Technology-Electronics, Automotive Engineering Technology, Information Technology, Civil Engineering, Graphic Design, Marketing, Business Administration, Tourism and Travel Management, Hotel Management, Restaurant Management and Culinary Arts, Accounting, Finance and Banking, English Language, Japanese Language, and Mechanical Engineering Technology.

HUTECH additionally offers: Japanese standard bachelor's training programs and bachelor's programs of which the medium of instruction is purely English. Finally, bachelor's degree & master's degree study programs are provided for international joint training programs with many prestigious universities in the world like Lincoln University(USA), Open University Malaysia, National University of Malaysia (Malaysia), University of Cergy - Pontoise (France), University of VIA-TEKO (Denmark), , and Bangkok University (Thailand).



>> HUTECH Training System diagram