(August 27), the Faculty of Architecture - Fine Arts, Ho Chi Minh City University of Technology (HUTECH) held a graduation project defense ceremony for students in Interior Design course 2016.

The Project Judging Council includes Dr. Vo Thi Thu Thuy - Chairman of the Council, Ms. Dang Nguyen Thi Hong Tuyet - Council Secretary, Mr. Le Vu Hoang - Member of the Council, Mr. Le Nguyen Hoang Vu - Trustarcorp Company - Member of the Board and Mr. Wei Thanh Vi - An Cuong Wood Company - Council members worked together, evaluated, commented and scored 12 projects from students in Interior Design.
english@25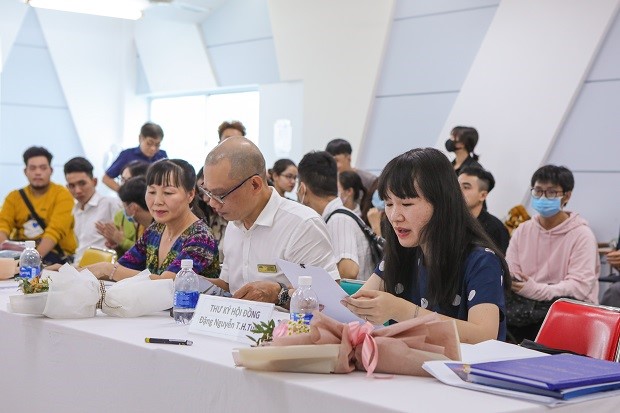 (From the left) Dr. Vo Thi Thu Thuy, Mr. Le Vu Hoang and Ms. Dang Nguyen Thi Hong Tuyet at the Graduation Project Defense Council of K16 students in Interior Design.
In this graduation project defense, HUTECH students had brought "new breeze" with many unique and new design ideas. Projects: Interior Design of Office KGM Vietnam, Interior Design of Resort Four Seasons The Nam Hai (Hoi An), Interior Design of Hotel Park Hyatt Saigon, Design of SOS Children's Village (Go Vap) ... all brought to the unique, blending classical sophistication and era energy. Through the presentations, design ideas, inspiration to use textures and patterns to interior layouts, application styles ... were presented by students and received positive comments and suggestions from Council.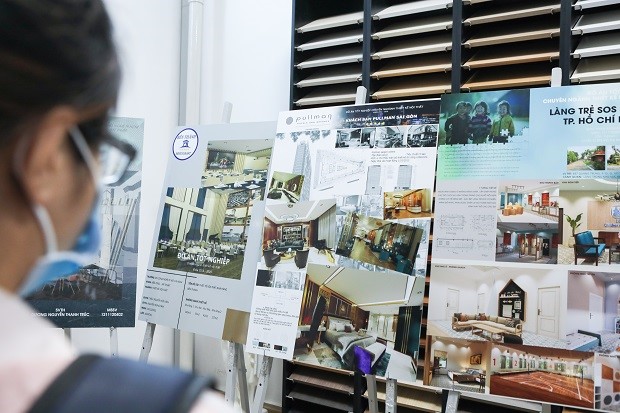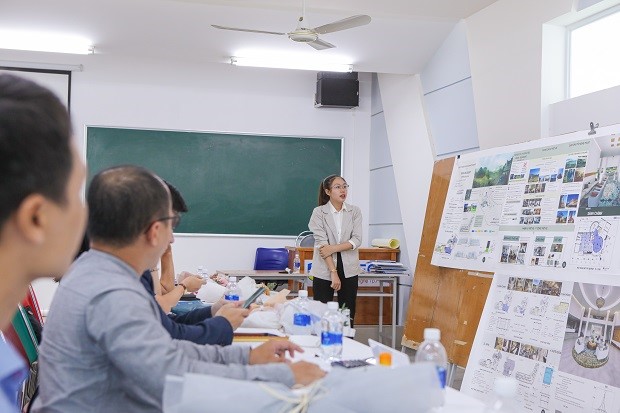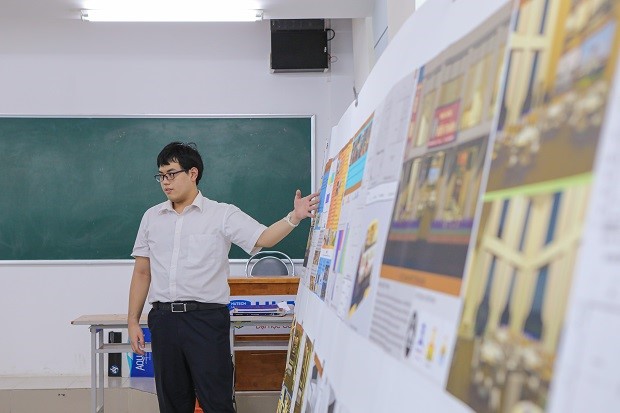 The students brought "new breeze" in interior design by harmoniously combining classic and modern, between different design styles.

According to the Council, in general, the projects of the students were well-prepared and invested. Students brought combination ideas, well-coordinated style and design of interior items together with modern features had brought quality designs, ensuring both aesthetics and requirements of using in a specific living space. Combined with suggestions and comments to make the designs more complete, more applicable and feasible when applied to real works.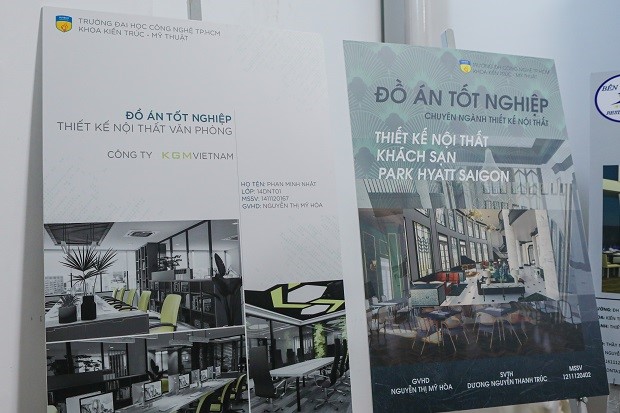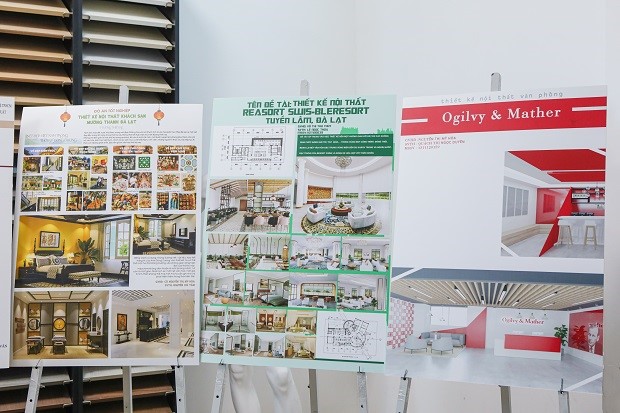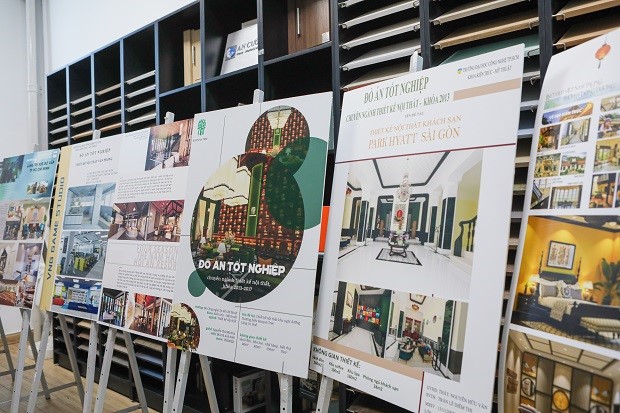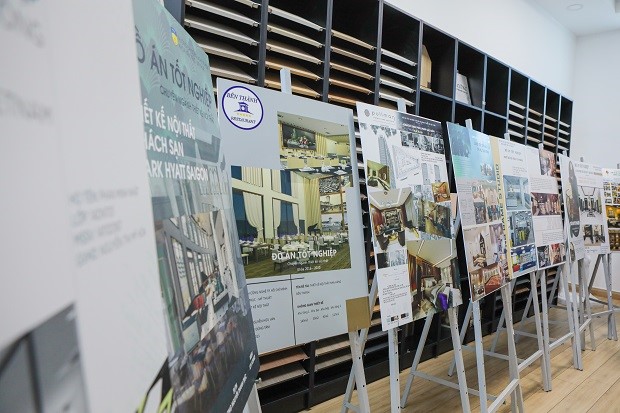 The careful investment and preparation of coordinated plans between interior products, landscape background, and stylish colors ... helped students express their aesthetics and creativity.

Congratulate HUTECH students with the presentation and defense of their completed graduation project. With comments from experienced experts and lecturers, it is hoped that students will have more experience for projects, design prospects in the future.
Translated by Nguyen Ha