In the morning of May 4th, 2020, students of Ho Chi Minh City University of Technology (HUTECH) officially returned to the lecture halls after a long time. This was also the beginning of the 2nd Semester of the 2019-2020 academic year.

Regarding the health and safety policies issued by the University, all students must declare full health information at https://sinhvien.hutech.edu.vn. The university also stipulates that students wear masks, wash their hands with antiseptic and coordinate with the supervising team right from the front gate to ensure the health of themselves and the community.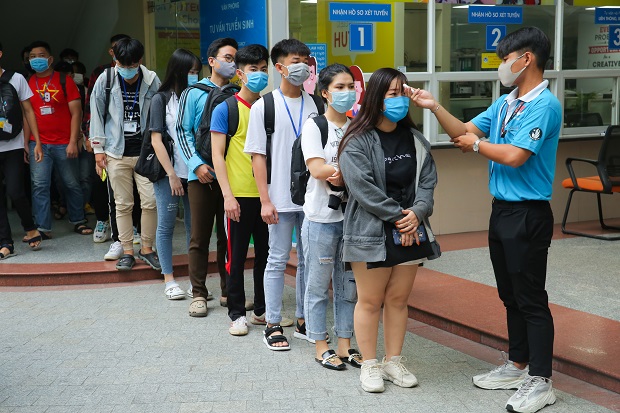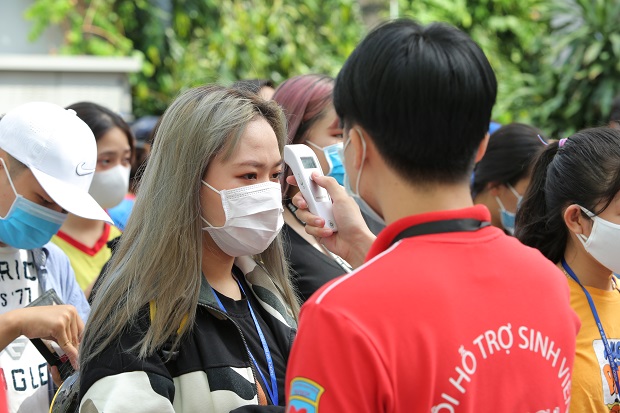 The supervising team team is always ready to check the body temperature, support the coordination of students to move and keep the distance at the elevator, parking lot ...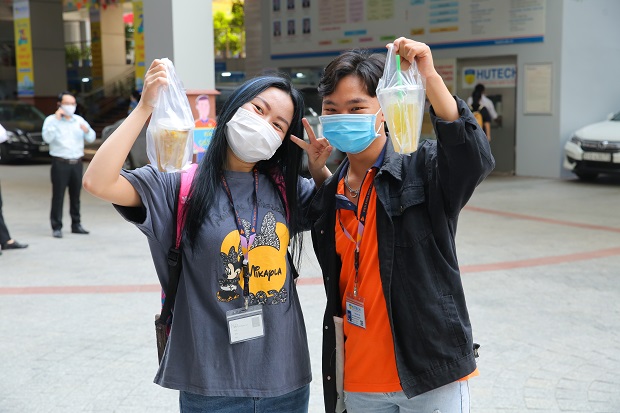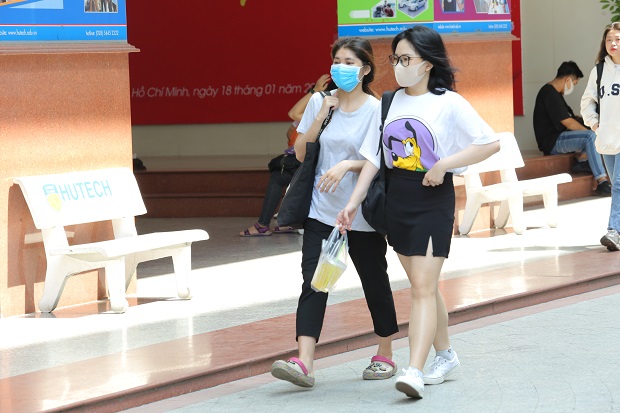 HUTECH-ers came back with the joy of reunion with friends and lecturers

Sharing about the back-to-school day, Lan Vy (Faculty of Architecture and Arts) said: "I really miss the university, miss my friends and I am eager to see my lecturers again because there are so many exercises and knowledge that needs their direct suggestions to be more complete. I really missed the "local specialties" at HUTECH so today I feel very happy to be back. "

Meanwhile, Hoang Nam (Faculty of Communication and Design) felt "a little confused" when he entered the familiar lecture hall: "I find it quite interesting, surprising, the university has one more bakery, and more importantly, there are hand-washers and hand-sanitizers everywhere to ensure everyone's hygiene. And the university has just repainted and looks fresh, I'm looking forward to the lesson, and also to experience "New Class"! ".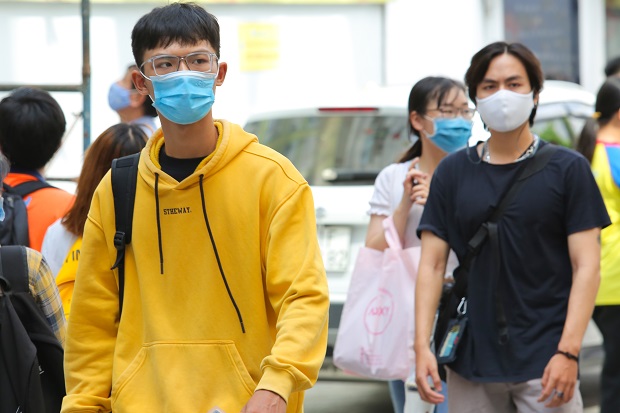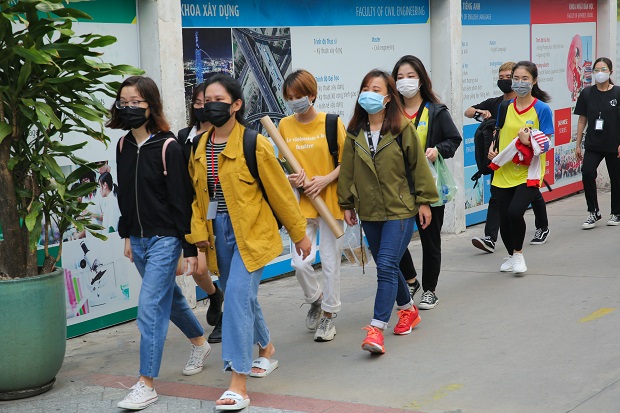 They all wore masks and self-equip disinfectant hand-washing liquid or regularly use hand-washing liquid provided by the university.

Over the past 2 months, HUTECH has performed cleaning, and disinfecting the entire campus, classrooms, practice rooms, offices, etc. at all facilities including the headquarters 475A Dien Bien Phu (zone A ), facility 276 Dien Bien Phu (zone D), facility 31/36 Ung Van Khiem (zone U), HUTECH high-quality human resource training center (zone E), HUTECH High-tech Institute (zone R) to create a safe learning and working environment to ensure the health of students, lecturers and staffs at HUTECH. The university is also equipped with disinfectant, hand-washing liquid, ... in areas of the university and areas where students are crowded; each facility is also equipped with a body temperature monitor, as well as isolation areas as well as scenarios, procedures for handling when someone has a fever or signs of a disease.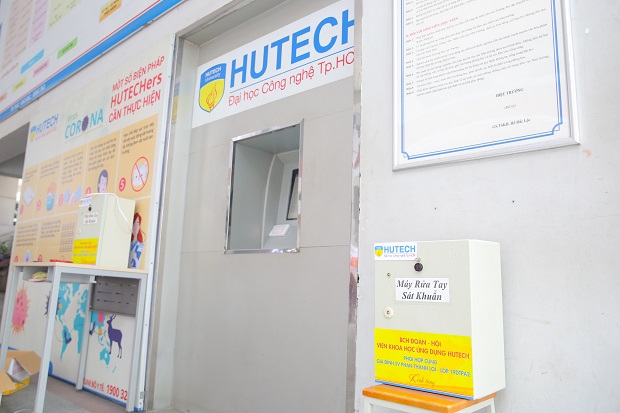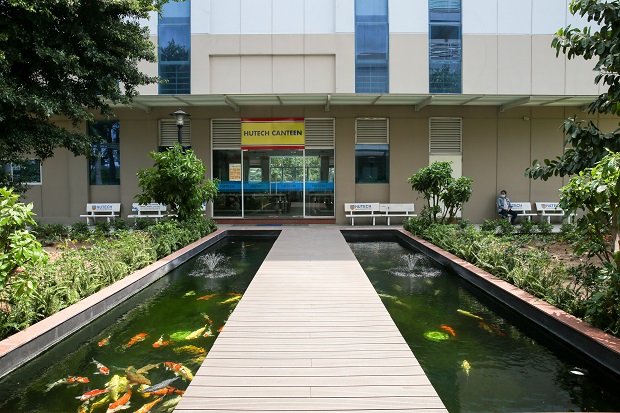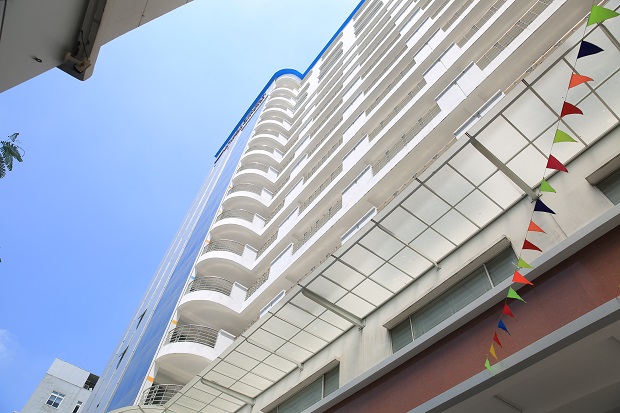 Facilities with fresh, dynamic appearance and green space will be the motivation for students to enthusiastically launch the 2nd Semester of the 2019-2020 school year

With the assurance of safety on campus, HUTECH students can feel safe studying and joining activities with the 2A semester, which came... a bit late but still full of energy and excitement. Students, do not forget to strictly follow the regulations, medical recommendations to stay healthy, and prevent the spread of Covid-19 in the community!

Article: Quach Truc
Photos: Media Team
Translator: Ngoc Bach