With the outstanding performance of the song "Father and daughter", Tran Quynh Ngoc - a student of the Faculty of Business Administration won the first prize in the Online Singing category of the 2021 Missing Summer online music contest organized by Ho Chi Minh City University of Technology (HUTECH).

On the evening of July 17, the final round of the Online Signing competition took place with the participation of 12 contestants that had been selected by the judges and the fan.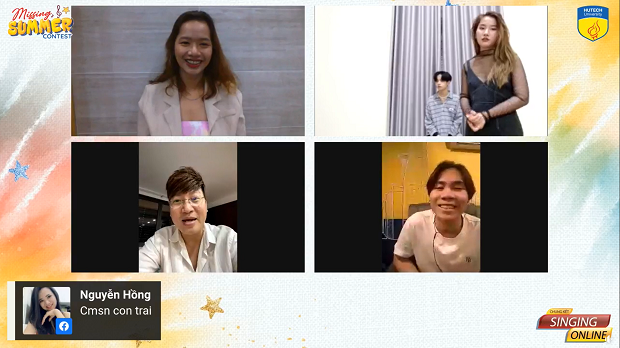 Singer Sy Luan, who is one of the judges, comments on the contestant's performance
Many contestants were completely transformed with a new sense of confidence in the final round. While some challenged themselves with a new genre of music, others played the guitar and even utilized spoons to make beats. Several performances were able to showcase the harmony between the lead singer and their supporting vocals. The judges and fans alike were fully impressed by all the performances.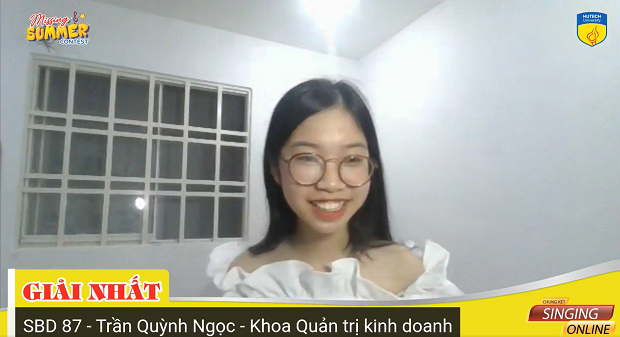 Student Tran Quynh Ngoc wins the top prize in the 2021 Missing Summer Music Contest

In particular, the song "Cha và con gái" ("Father and daughter") - composed by musician Nguyen Van Chung performed by singer Thuy Chi - was covered by contestant Tran Quynh Ngoc (Faculty of Business Administration) that brought tears to the listeners. Artist Thanh Bach did not regret praising this performance, "You have painted an emotional picture and created a unique magnetic field through your beautiful singing voice."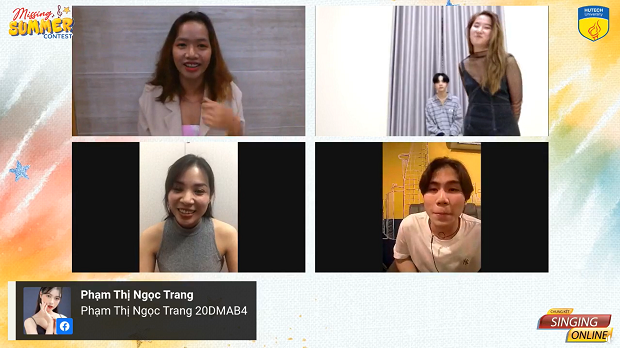 The judges have to make difficult decisions in choosing the top performances among the talented field of contestants
Besides the winning song of Quynh Ngoc, other contestants also displayed their talents through beautiful and unique performances that were enjoyed by the judges and fans. All in all the colorful singing entries together created an exciting night that was filled with different emotions.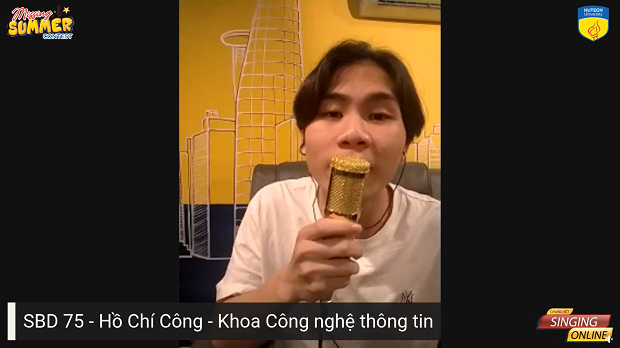 Contestant Ho Chi Cong performs the song "Gánh mẹ" ("Mother's burden")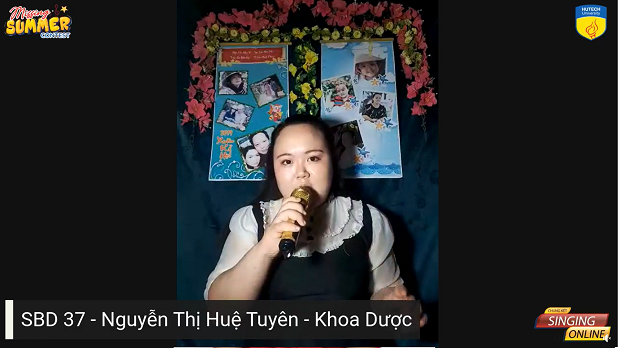 Hue Tuyen performs the song "Phải lòng con gái Bến Tre" ("Falling in love with the daughter of Ben Tre")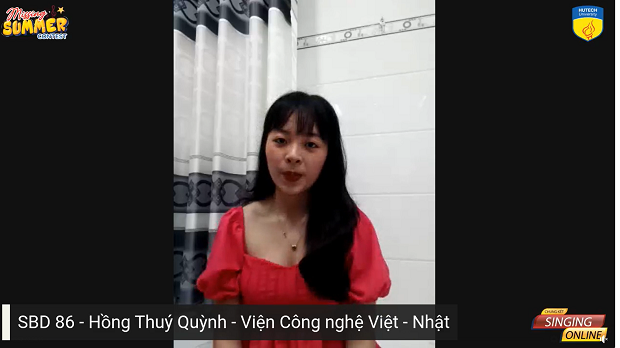 Thuy Quynh with her singing of "Nếu chúng mình cách trở" ("If we were apart")

After intense moments of deliberation, the five judges selected the winners of the contest's top prizes. Besides awarding the Champion title to Tran Quynh Ngoc (Faculty of Business Administration), the 1st and 2nd runner-ups of the competition were Dang Thi Anh Thu (Faculty of Business Administration) and Vo Dieu Liem Thanh (Faculty of Tourism and Hospitality Management), respectively. Last but not least, Trinh Thi Ngoc Huyen (Faculty of English Language) and Nguyen Minh Hoang Phuc (Faculty of Business Administration) were named the consolation prize winners.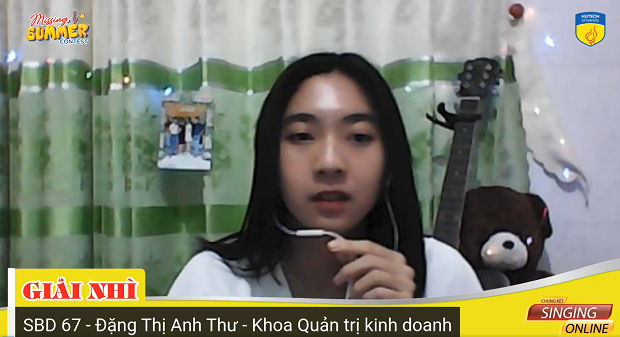 Finishing in second place is contestant Dang Thi Anh Thu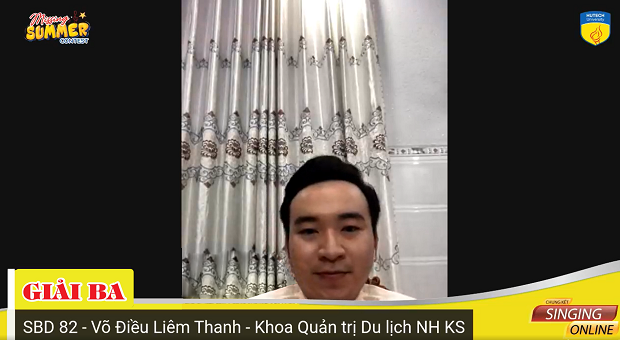 Contestant Vo Dieu Liem Thanh wins the third prize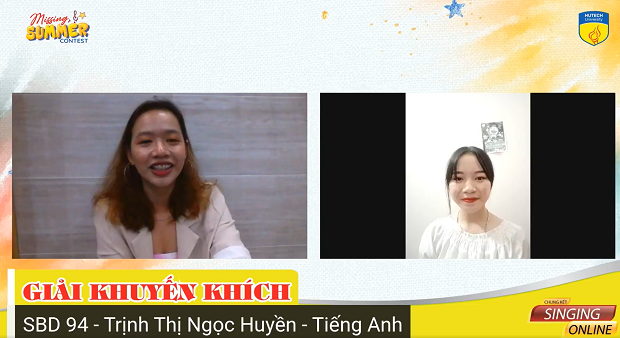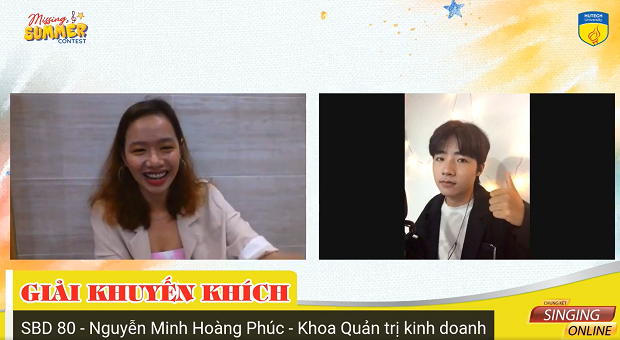 Two fellow contestants, Trinh Thi Ngoc Huyen and Nguyen Minh Hoang Phuc, receive the consolation prizes

Closing the Online Singing category, the 2021 Missing Summer Contest will continue to determine the winner of the Dancing Cover Contest from the 10 entries with the most popular votes. Let's get ready to cheer on HUTECH dancers!

By Office of External and Public Relations