As the end of 2016 is fast approaching, it has been another successful year for lecturers and students of Ho Chi Minh City University of Technology (HUTECH) with proud accomplishments in scientific research.

Let's look back at the ten most memorable research achievements of HUTECH in 2016!

First Prize at Euréka Student Research Award 2016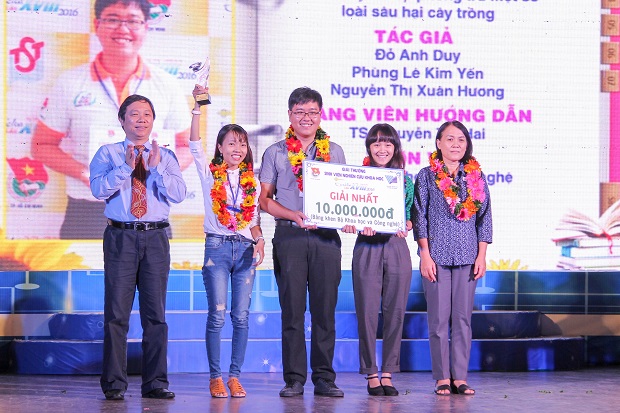 In 2016, HUTECH students have won a total of five prizes at the Euréka Student Research Award. Among these, the group of students, namely Do Anh Duy, Phung Le Kim Yen, and Nguyen Thi Xuan Huong (Faculty of Biotechnology - Food - Environment) under the instruction of Dr. Nguyen Thi Hai as the faculty advisor received the First prize for their research project titled "Isolation and formulation of Paecilomyces sp. used in controlling plant pests."

"SCARA Robot Arm" honored at the 2016 National Youth Innovation Festival

Representing at the National Youth Innovation Festival 2016, HUTECH students once again have succeeded with the research project on "SCARA Robot Arm in 3D Printing for Prototyping". The innovative product belongs to a group of students from the Faculty of Mechanical- Electrical- Electronics Engineering including Nguyen Tuan (13DCT02), Nguyen Thanh Liem (13DCT01) and Nguyen Khuong Duy (13DCT01).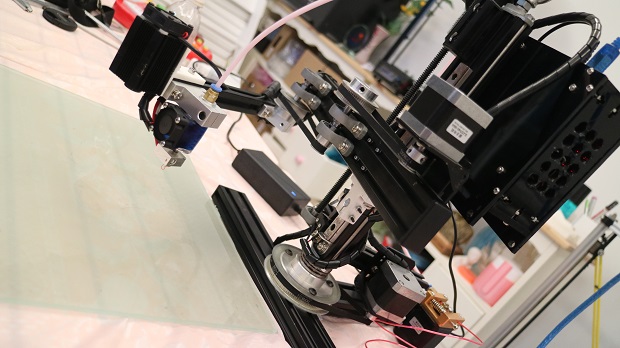 SCARA Robot Arm of students from the Faculty of Mechanical- Electrical- Electronics Engineering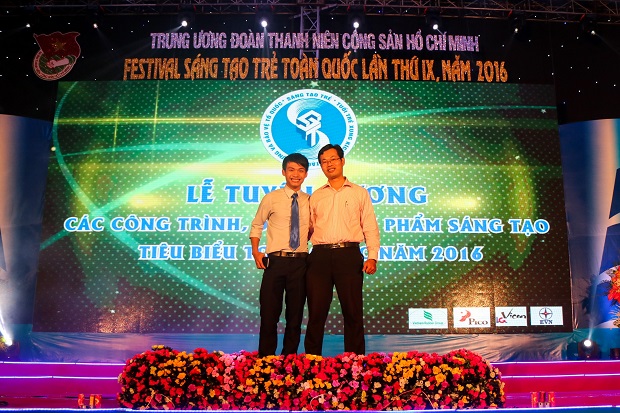 Overall third prize for the team performance at the 2016 National Student Physics Olympiad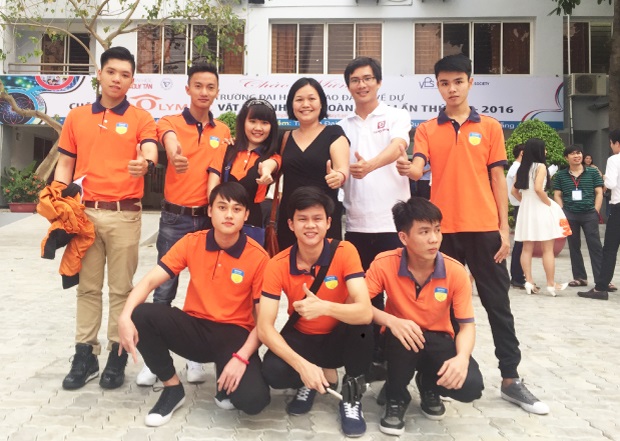 Competing among 400 students from 50 universities, institutes, and colleges across the country at the 9th National Student Physics Olympiad in 2016, a group of students from the Faculty of Mechanical- Electrical- Electronics Engineering has excelled in their performance to bring home the overall Third prize for HUTECH.

Third Prize at the 2016 Student Informatics Olympiad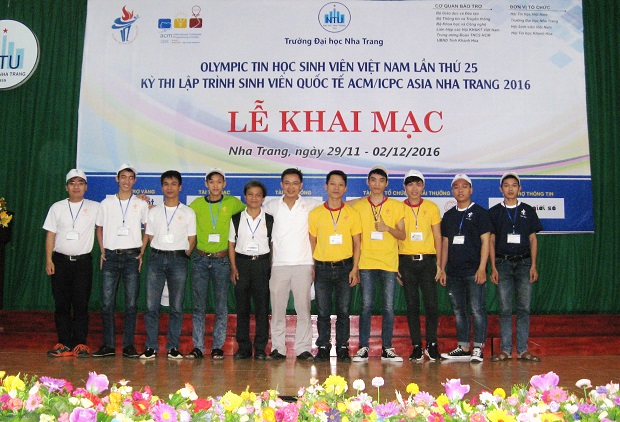 The Faculty of Information Technology has achieved 01 Third prize and 03 Consolation prizes after successfully surpassing more than 500 students of Information Technology - Communication from 78 universities and colleges nationwide at the 2016 Student Informatics Olympiad.

Third Prize at the "Young Achievers'safe food award" international competition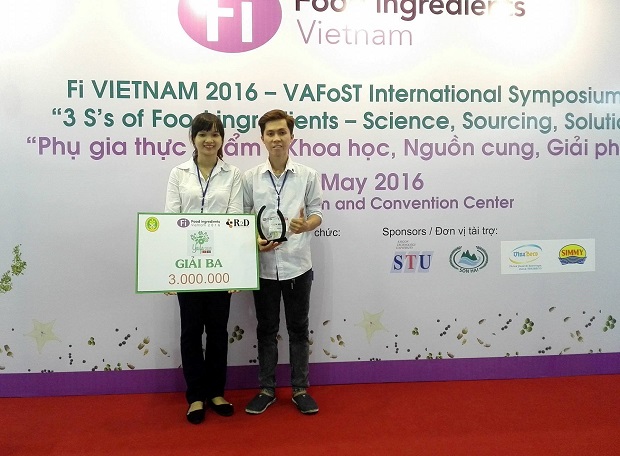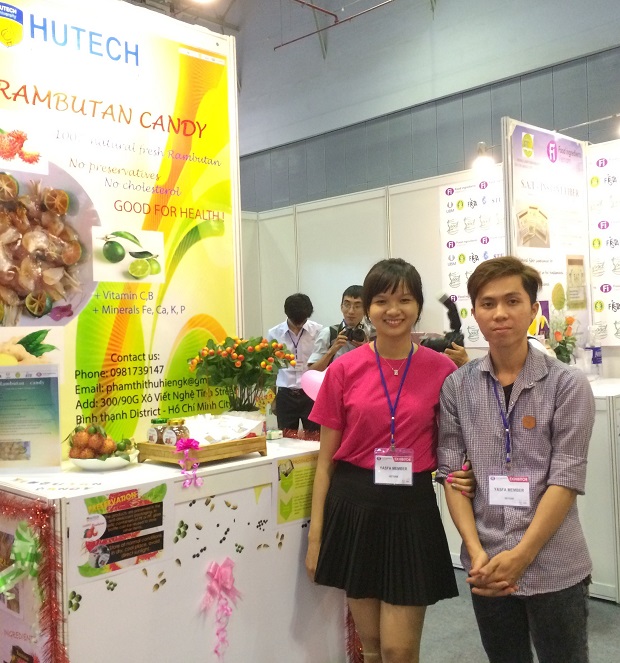 Within the framework of the 2016 International Food Additives Fair and Seminar organized by the Vietnam Association of Food Science and Technology (VAFoST) in collaboration with UBM Asia Company, two students Pham Thi Thu Hien and Nguyen Thanh Cong were awarded the Third prize for their project "Rambutan Candy" at the "Young Achiever's safe food award" competition.

Consolation Prize of Holcim Prize 2016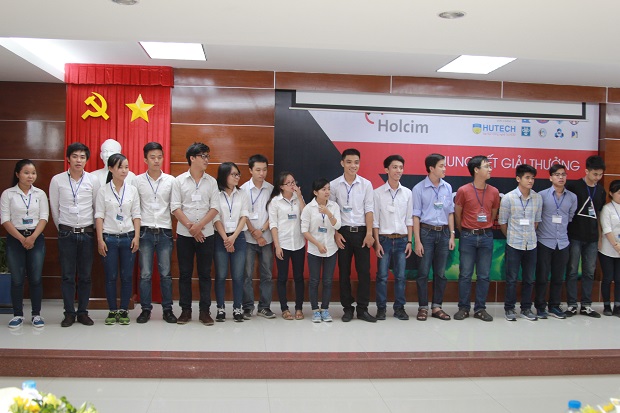 Making her debut at the Holcim Prize 2016, Dao Thi Bich Tran (student from class 11DMT03) of the Faculty of Biotechnology - Food - Environment made a strong impression on the judges to achieve the Consolation Prize with the project "Research and build process of composting biological sludge from rubber wastewater treatment system into organic fertilizer at Phuoc Hoa Rubber Joint Stock Company, Binh Duong province". The final round of the competition gathered contestants from 09 prestigious universities in Hanoi, Ho Chi Minh City, Da Nang, and Can Tho.

Assoc. Prof. Dr. Nguyen Xuan Hung continues to be ranked among the most influential scientists in the world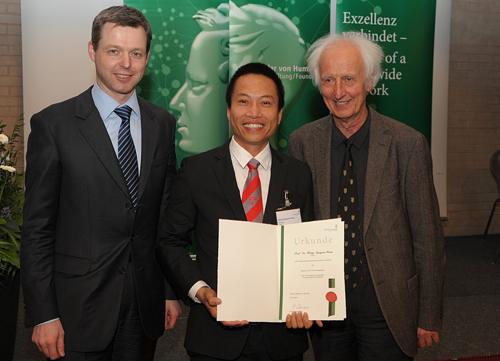 Assoc. Prof. Dr. Nguyen Xuan Hung is currently the Director of the CIRTech Interdisciplinary Research Center - HUTECH Hi-Tech Research Institute, and a research professor at CMU Taichung Medical University (Taiwan). In early 2016, Assoc. Prof. Dr. Nguyen Xuan Hung was honored to receive the Georg Forster Research Award of the Alexander von Humboldt Foundation (Germany). Furthermore, Assoc. Prof. Hung has also been recognized among the world's most influential scientists. It is known that the researches of Assoc. Prof. Dr. Nguyen Xuan Hung mainly focuses on developing computational tools for numerical simulation on computers, that are applied in the fields of Mechanical Engineering, Biomechanics, Materials, and R&D advanced technology products.

HUTECH hosts the 2016 Science and Technology Conference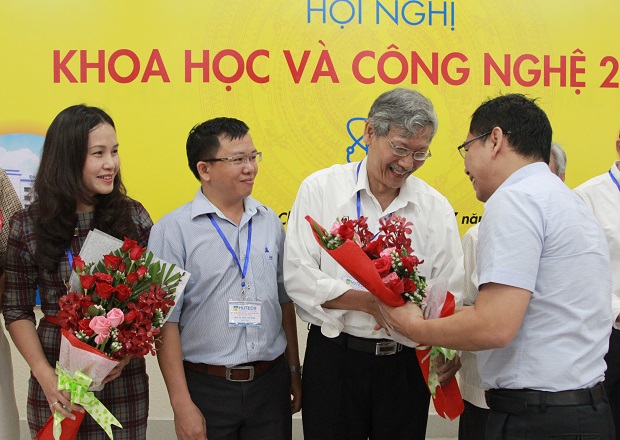 On July 9, 2016, HUTECH hosted the 2016 Science and Technology Conference, attracting many scientists, researchers, lecturers, Ph.D. students, graduate and undergraduate students, and students from universities across the country. This year's conference has successfully created a forum for the presentation and discussion of the latest research findings, thereby showcasing the passion for scientific research among the faculty, staff and students of HUTECH.

Opening of CIRTech Center for Product Commercialization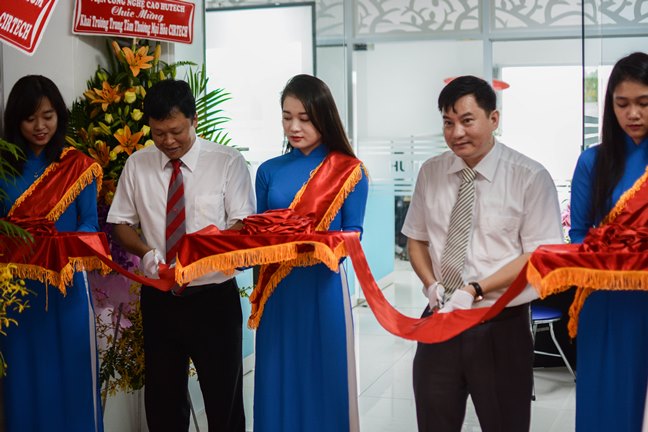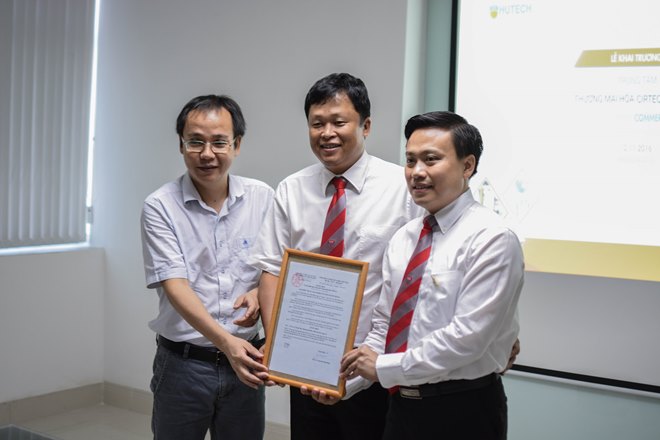 CIRTech Center for Product Commercialization was officially established and put into operation in November 2016, marking an important milestone in international integration and contributing to improving the quality of training and scientific research, technology transfer, and technology commercialization of HUTECH. The Center will function under CIRTech Interdisciplinary Research Center, HUTECH Hi-Tech Research Institute.

HUTECH signs a cooperation agreement to promote market and enterprise development in science & technology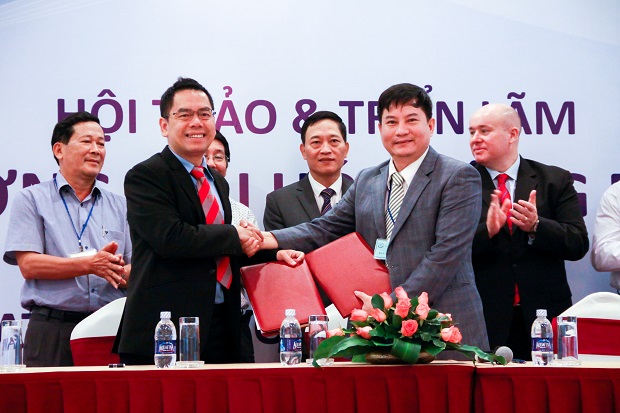 On November 15, 2016, Prof.Dr. Ho Dac Loc - President of HUTECH, Director of HUTECH Hi-Tech Research Institute and Mr. Nguyen Van Truc - Director of Training and Support Center for Technology Market Development (TSC), Science and Technology Enterprise Market Development Department (Ministry of Science and Technology) has signed an agreement to cooperate in the market development and science and technology enterprises. The Ministry of Science and Technology organized the signing ceremony at Ho Chi Minh City Hall within the framework of the "International Exhibition and Conference on Technology Commercialization".

The efforts of HUTECH lecturers and students have been recognized by another outstanding year of significant research achievements. This will be a solid foundation for the progress in the scientific research movement of HUTECH in the coming years.

By Office of External and Public Relations