With the desire to expand access to international training programs for students,  the Faculty of Korean Studies at Ho Chi Minh, the City University of Technology Ho Chi Minh, and the City University of Technology (HUTECH) recently met and worked with Dongshin University (Korea) to share, exchange, and unify the contents of the affiliate programs and sign a MOU cooperation.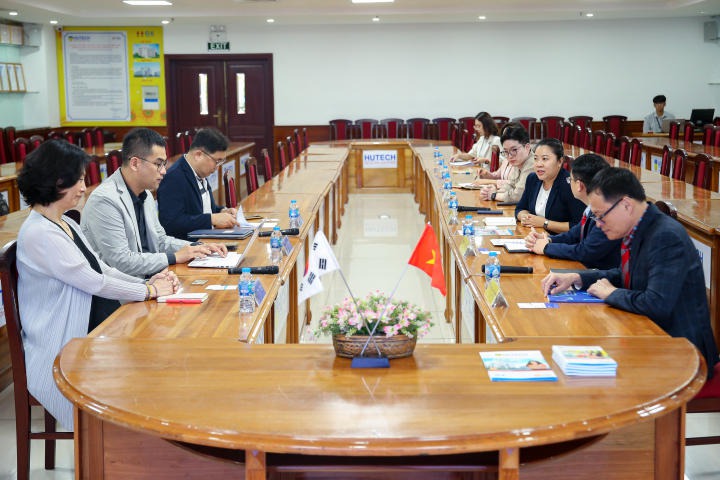 Representatives of the two schools had a meeting and worked at Saigon Campus.
The signing ceremony was attended by Ms. Lee Juhee - Rector, Mr. Cho Yohan - Director of International Diplomacy of Dongshin University, and Mr. An Hyeong Soon - Head of the Admissions Department and Assoc. Bui Xuan Lam - Vice Chairman of HUTECH School Council, Dr. Bui Van The Vinh - Vice Rector, Dr. Bui Phan Anh Thu - Dean of Faculty of Korean Studies, MSc. Kim Woo Bin - Volunteer from Korea International Cooperation Agency (KOICA), Dr. Nguyen Thuy Hong Van - Director of the Institute of International Training.
| | |
| --- | --- |
| Ms Lee Juhee | Mr An Hyeong Soon |
Representative of Dongshin University
Leaders of the University, leaders of the Faculty of Korean Studies, and the leaders of the  Institute of International Training at the program
During the meeting , representatives of HUTECH and Dongshin discussed coordinating cultural and academic exchange activities for students. Specifically, the two sides are expected to implement a student exchange program, a 2+2 and 3+1 joint training program for students of the Faculty of Korean Studies and the Institute of International Education. The participants also shared, exchanged, and agreed on the cooperation program.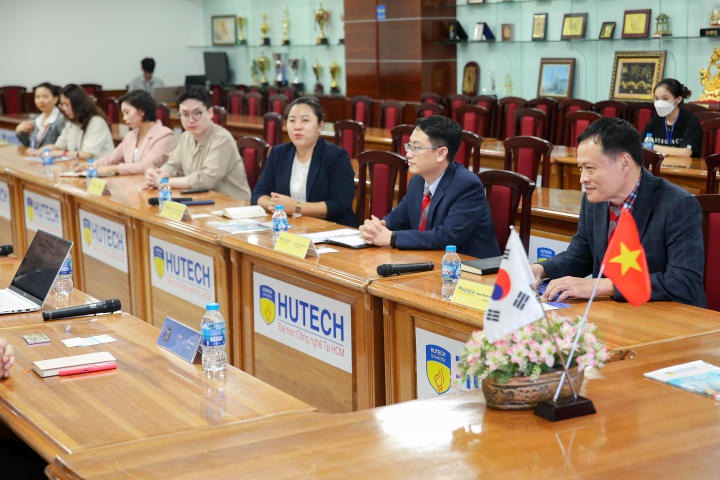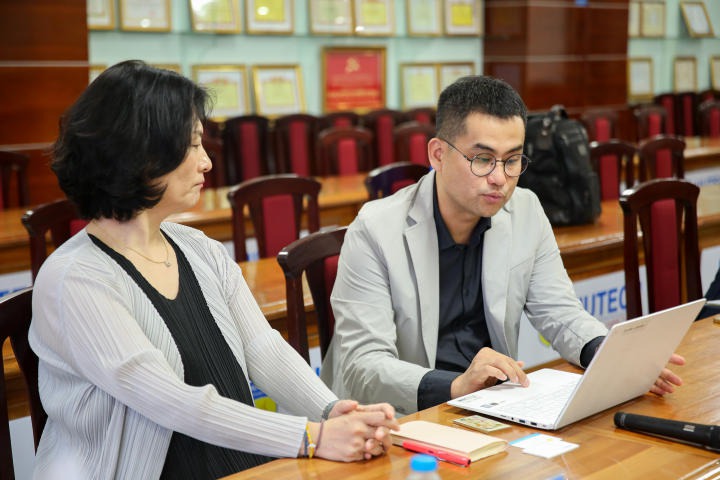 Based on similarities in training goals, the two parties have agreed and signed an MOA cooperation agreement on training programs and re-signed the MOU. Accordingly, the two schools will continue to implement the previous cooperation programs.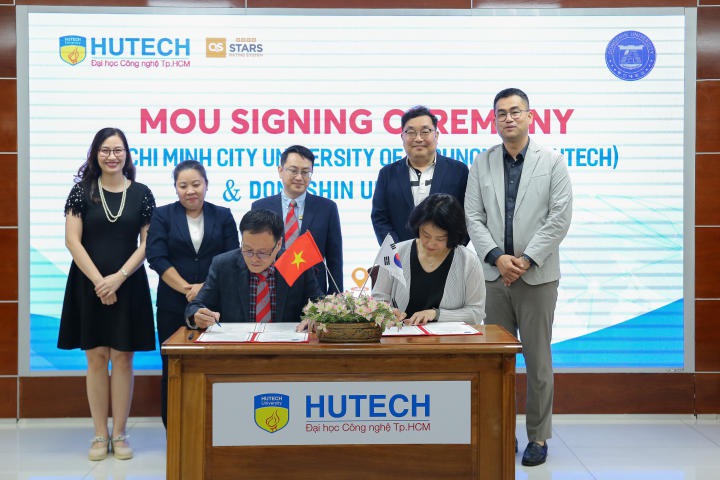 Signing activities open up many opportunities for students to exchange and learn in an international environment.
The signing of the cooperation agreement will open up many opportunities for students to study and experience the academic environment of their home country through optimal training programs and online study links, especially in Dongshin's two strengths, which are Management and Business Administration and Information Technology (IT). Representatives of the two universities expressed great expectations. They wish to soon  implement  cooperative projects, student exchange programs, and training links for students of the two countries to exchange and learn together.
It is known that Dongshin University was established in 1987 and has a history of more than 35 years of operation and development. She was voted a pioneer university in education (PRIME), noted for training high-quality professional education students, fostering talented human resources loyal to the institution, and being an innovative global leader for spearheading regional development.
News: Ngọc Huyền
Photo: Chí Nguyện
Office of External and Public Relations
Translators: Vy - Ms Cynthia