On the evening of April 13, the Laotian Student Dormitory in Ho Chi Minh City organized "The Lao and Cambodian Traditional New Year Festival 2023" to facilitate more than 1,000 Lao and Cambodian students studying in Ho Chi Minh Cityin the celebration of their traditional New Year away from home in a warm and joyful atmosphere.
The festival  helped them relieve some of their homesickness. It was an opportunity for students from three countries, Vietnam - Laos - Cambodia, to exchange and share cultural traditions with each other.  In addition, the celebration further connected and expanded  a closer relationship between students and the friendship between the countries, in general.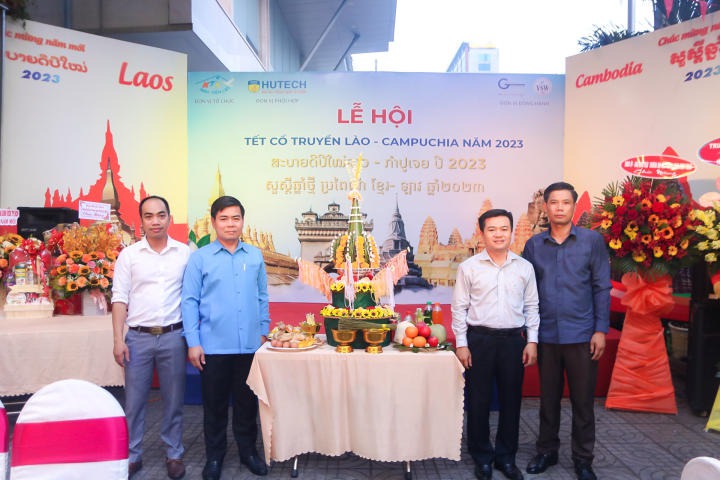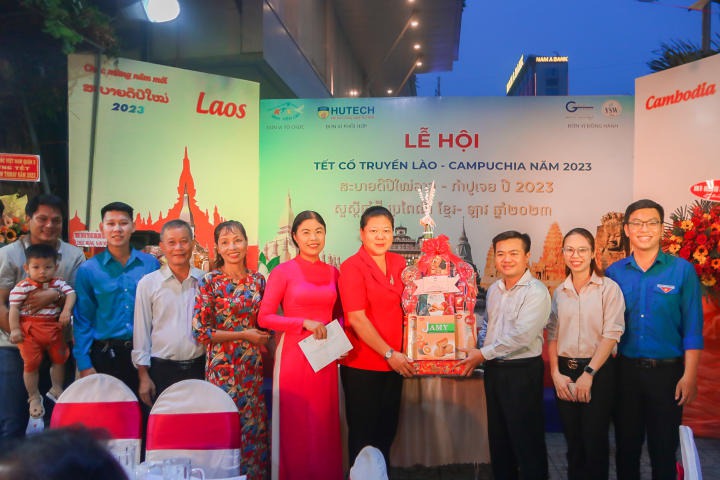 The activity occurred at the Lao Student Dormitory in Ho Chi Minh City.
The ceremony was attended by Dr. Bui The Vinh - Vice President of HUTECH, Mr. Tran Thu Ha - Deputy Secretary of the Youth Union, President of the Vietnam Student Association in Ho Chi Minh City, Mr. Huynh Thanh Nha - Deputy Director of the Lao Student Dormitory in Laos Ho Chi Minh City, and Mr. Nguyen Thanh Han - Chairman of the Board of Directors of True Partner Company. 
Many enjoyable cultural activities took place at the event.
During the festival, the students participated in many activities imbued with the traditional culture of the people of Laos and Cambodia, such as a wrist tying ceremony, water splashing, and the wishing each other good luck and peace for the new year. Participants also had cultural and artistic exchanges and enjoyed dishes with the bold flavors of Vietnam - Laos - Cambodia.
Also, during the program, the Party Committee,  the School Council and the Board of Directors of HUTECH gave ten  gifts to students from Laos and Cambodia for their encouragement.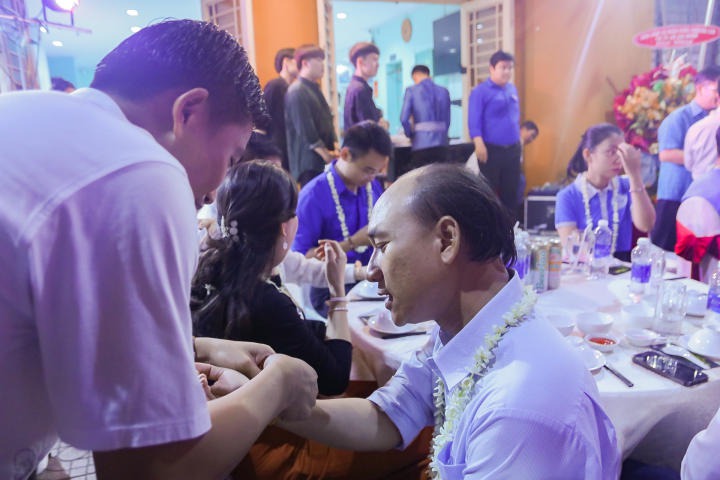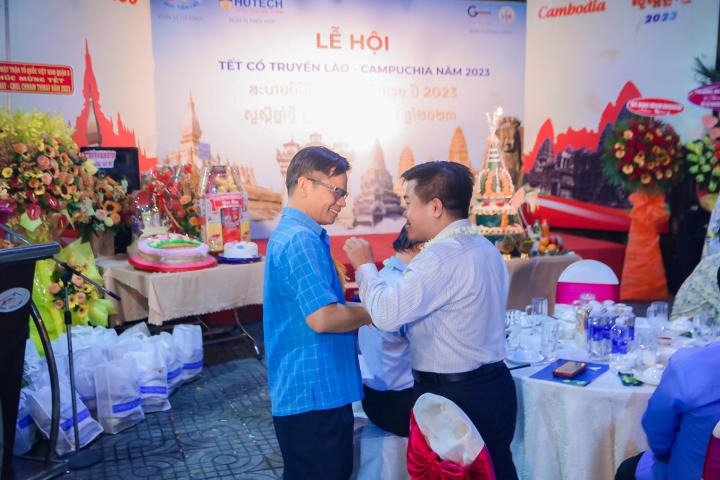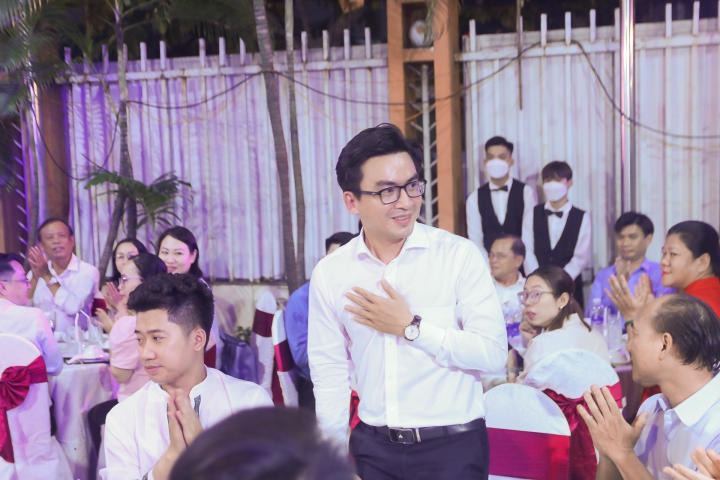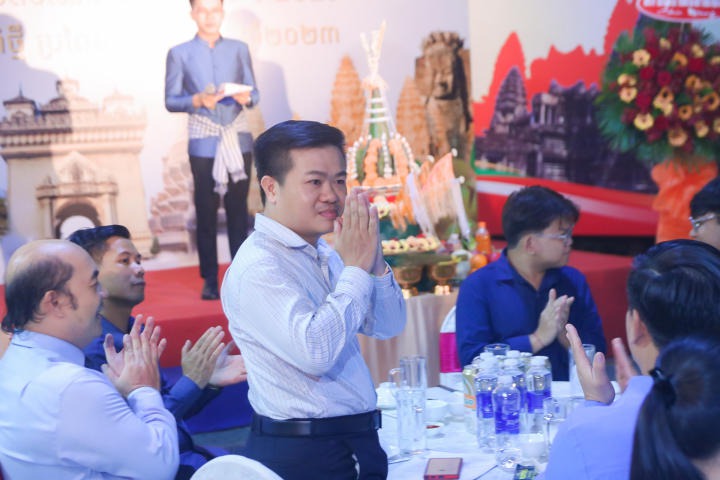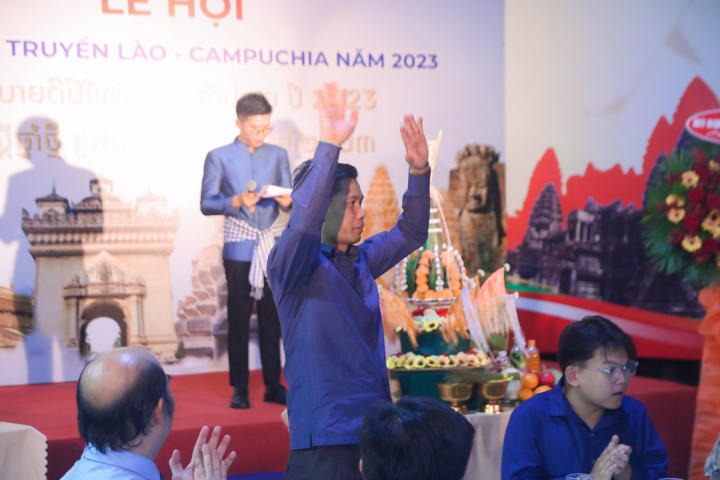 Delegates attending the event
The festival took  place during a four-day period, from April 13th to 16th, 2023. Meaningful activities like these will leave many favorable impressions for every Lao and Cambodian student when they come to study in HCMC. As a result they have more motivation to continually  improve their knowledge, their studies,  and the pursuit of their dreams for the future. 
News: Anh Hào
Office of External and Public Relations
Translators: Vy - Ms Cynthia