Scholarships to study abroad at the University of Applied Sciences HAW Hamburg (Germany) for the academic year 2023 - 2024, are available within the HaMoNee project.  Qualifying students will have a 6-month summer study period in Germany.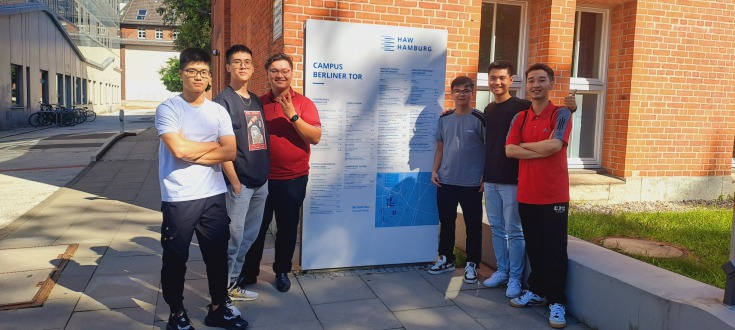 Student Nguyen Tan Hiep majoring in Information Technology, 3rd from the left is studying at HAW Hamburg University from September 2023
The University of Applied Sciences HAW Hamburg offers training programs in a variety of disciplines such as engineering, economics, information technology, or famous machine building in Berlin, as well as life sciences in Bergedorf. The university has partnerships with more than 150 universities in the European Union as well as Universities in North and South America, and even in Asia and the Middle East.
As part of the HaMoNee project, exchange students have a period of 6 months of study at HAW Hamburg, and will be funded for study, transportation, and accommodation expenses throughout the study period. This would be an opportunity for students to integrate into an international environment, and to learn and exchange ideas about culture and people, in addition to in-depth study in their majors.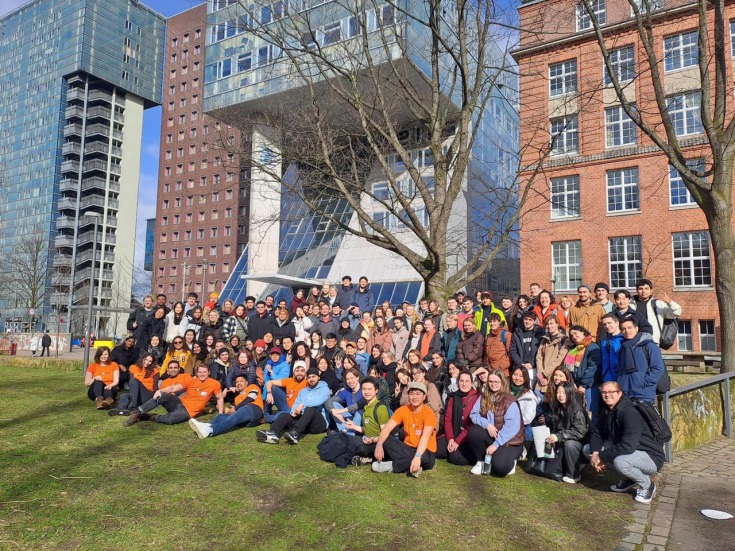 Students of HAW Hamburg University and international students from many different countries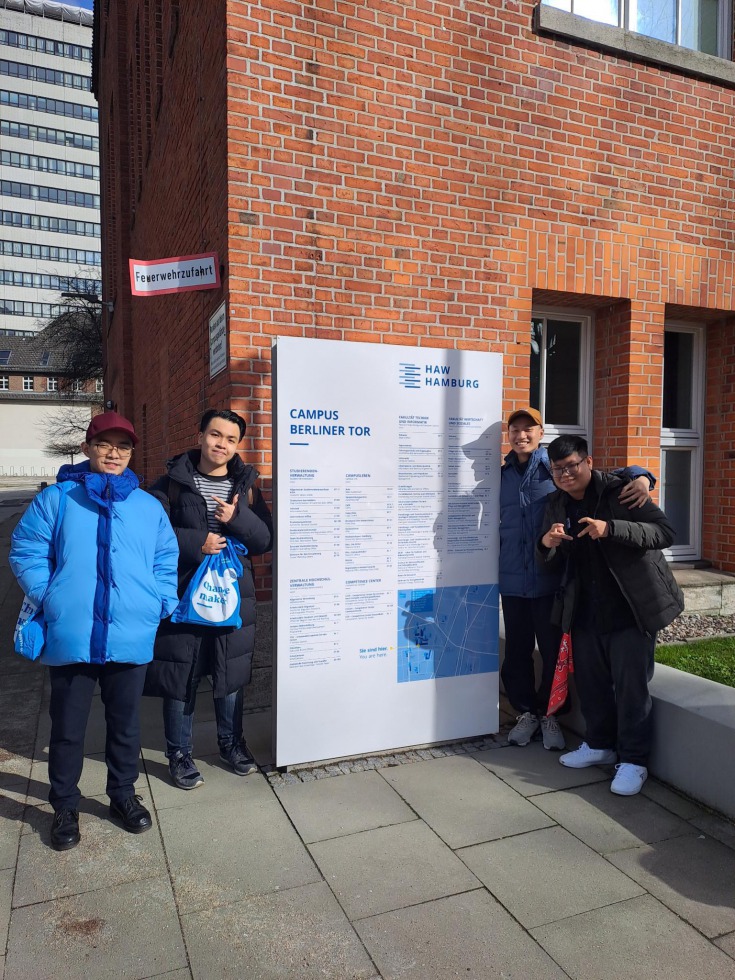 A group of friends and students of Nguyen Le Hoang Minh majoring in Information Technology, and Le Nguyen Duy Hung majoring in Automotive Engineering Technology, who have just completed a 6-month semester at HAW Hamburg University 
- Applicants: 3rd-year students majoring in Information Technology and Business Administration 
- Registration period until 05/10/2023 
- Register: HERE
Each major will select an excellent student to receive a scholarship according to the following standards:
- Academic score of 3.2 or higher
- Minimum English level of B1 
- Students who actively participate in competitions and activities of the Institute, with good citizenship scores of 80 points or higher. Priority is given to students who are staff members of the Union staff of HUTECH International Training Institute 
 
Students will be supported with guidance on scholarship procedures, monitored throughout the study process by I-HUTECH's student care department, and given help in  transferring equivalent scores for subjects in Vietnam 
To learn more about the scholarship students should contact the institute's office directly for assistance!
News: Nguyen Cham
Photos: provided by students
Translator: Mai Vy