Side by side with applicants before the upcoming high school graduation, Ho Chi Minh City University of Technology (HUTECH) officially launched a HUTECH e-postcard website - Send Love Message, as a "bridge" to send meaningful and thoughtful encouragement to the university candidates.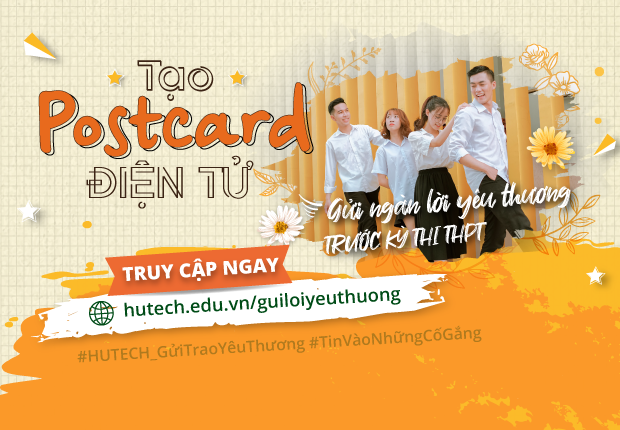 The website 'Send Love Message' is a place for everyone like teachers, parents, siblings, friends can manually and easily complete the e-postcard including greetings, photos-attached messages and send to those whom they would like to express 'love' as quickly as possible, without worrying about being limited in time or space, overcoming communication obstacles. Certainly, these will be meaningful sources of spiritual encouragement, enhancing strength to the candidates before they officially enter the crucial exam.

Teachers, parents and students can easily join with HUTECH to 'Send Love Message' to the candidates with the following steps:
Step 1: Visit the link https://www.hutech.edu.vn/guiloiyeuthuong/. Enter the name of sender, recipient name and wishes. Then press the "Select image" button to upload the image you want to attach.
Step 2: Adjust the image: You can move the image by clicking on the image and drag. You can zoom in or zoom out the image using the "Resize" slider (applicable both on PC and mobile)
Step 3: Click the "Send greetings" button to create cards. You can then press the "Share" button to share to Facebook or the "Download" button to get the image.

Notes: Only upload image formats (.jpg, .png), image size cannot exceed 5MB. The greeting content must not exceed 390 characters). You can edit the card content to your liking by re-entering the sender's, recipient's and greetings names and then selecting the image again.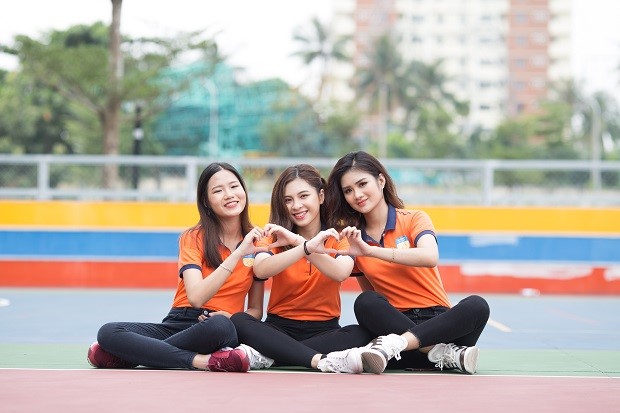 Let's 'Send Love Messages' to scholars with HUTECH e-postcards!

Before the future-decision exam, the scholars really need wishes of encouragement and sharing. Join with HUTECH to send your love messages and positive energy to the students this season.

Translated by Joseph N.